Stone Street Coffee
Industry
Artisanal Coffee Roaster
E-Commerce for a New York City
Coffee Roaster
Stone Street is artisanal quality coffee roasted in Brooklyn, NY, and enjoyed by everyone from Wall Streeters to Williamsburg hipsters. To help grow the list of loyal customers nationwide, the company was in need of a website redesign to support and fuel that growth. Our web designers crafted and developed a web presence which reflects the roaster's brand and unparalleled approach to quality.
Services Provided
Responsive Web Design
Web Development
Programming
E-Commerce
Email Marketing
Search Engine Optimization (SEO)
Creating a Successful Path to Purchase
E-Commerce functionality was customized around Stone Street's growth strategy. The new site encourages up-selling through bulk discounts, incorporates a new online subscription feature, and further builds repeat business through a loyalty program.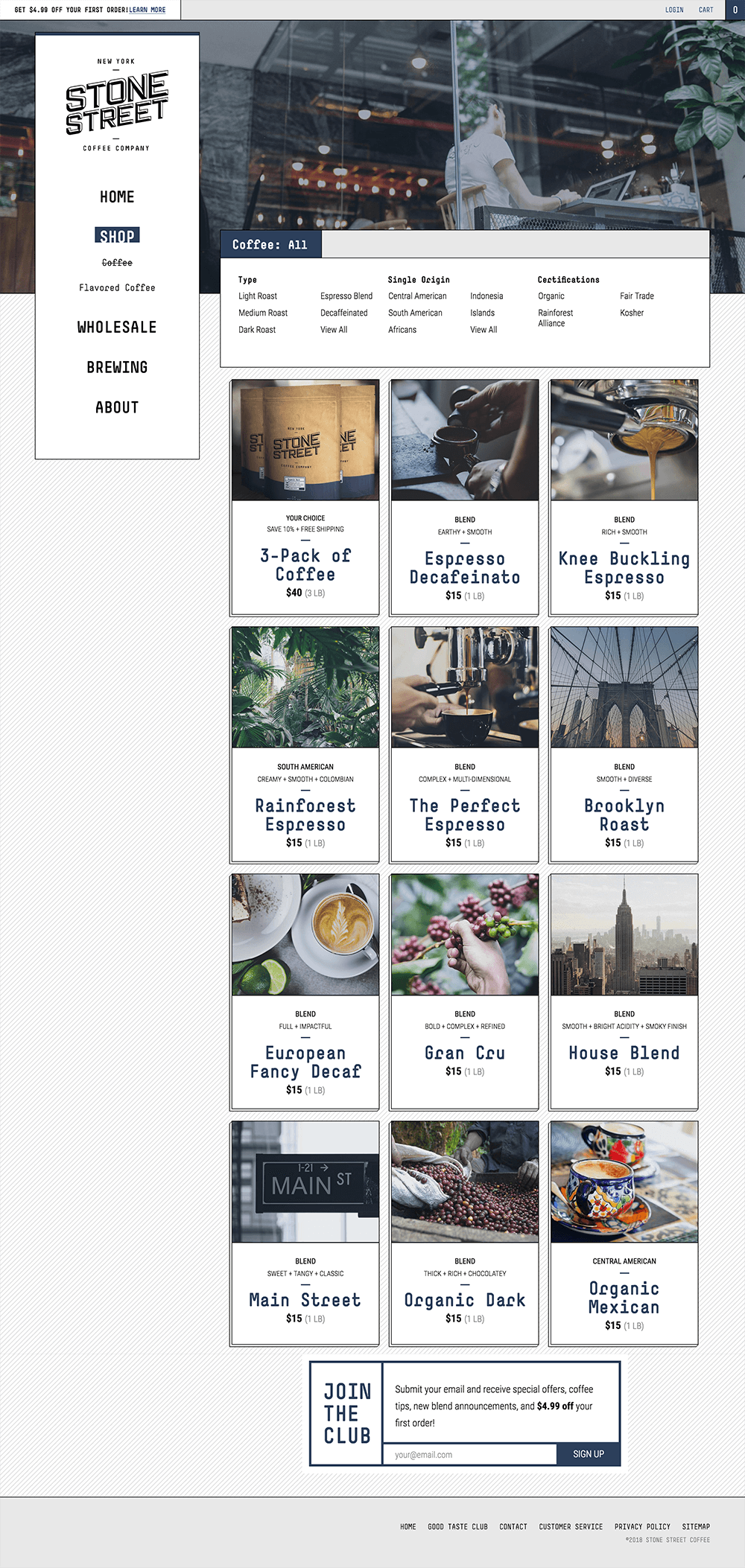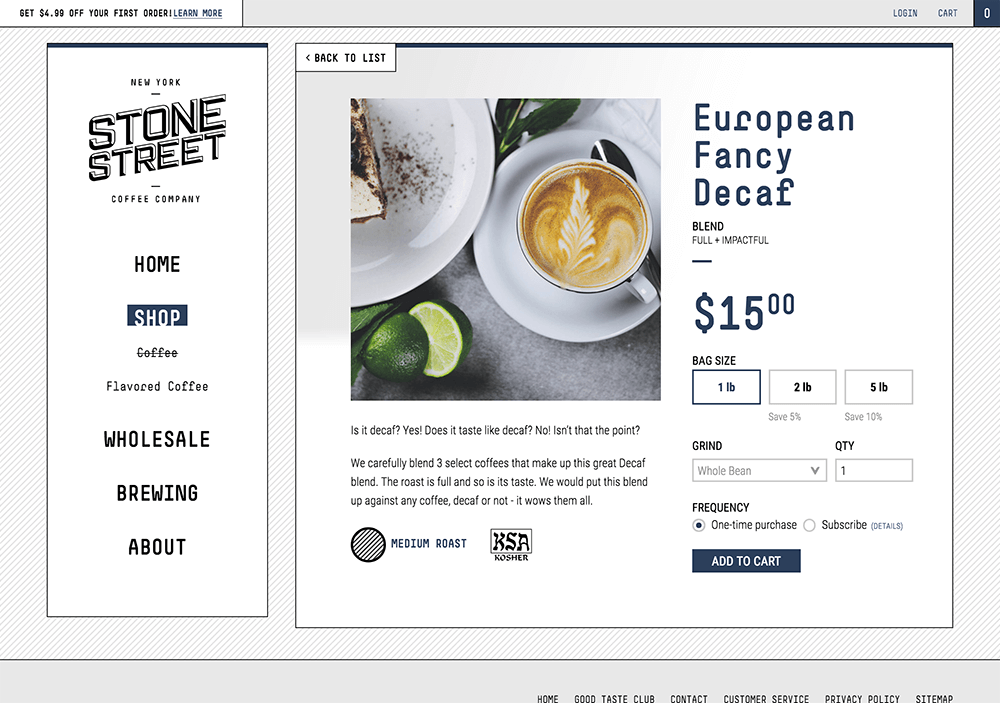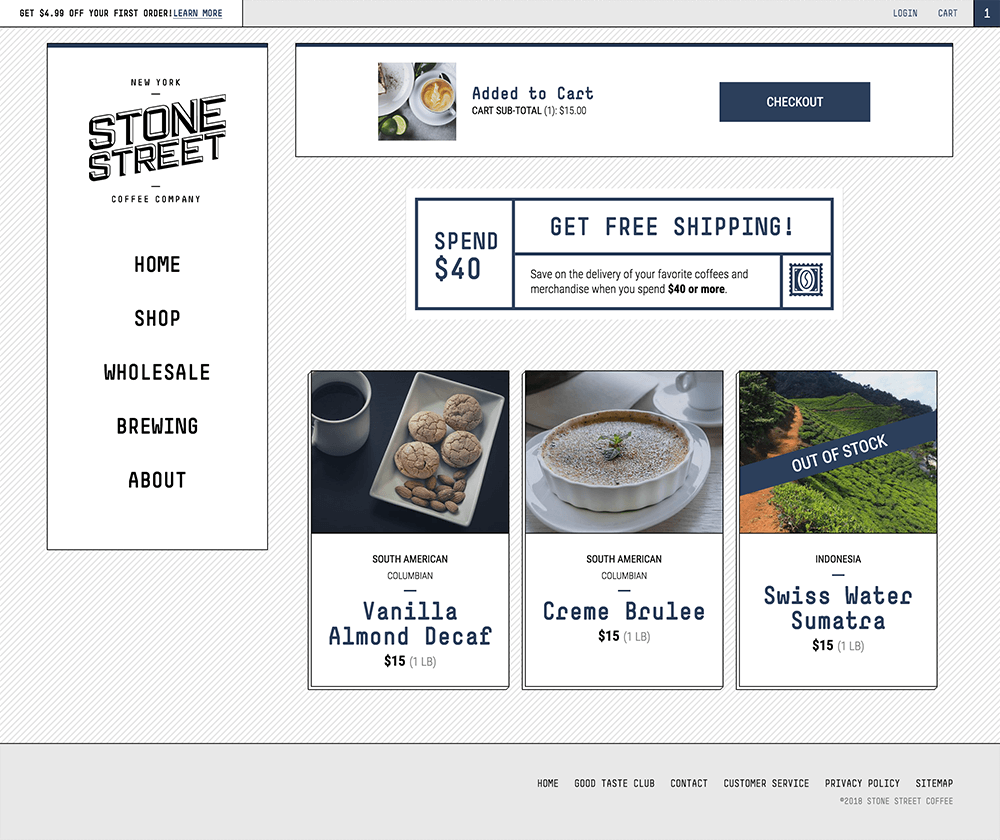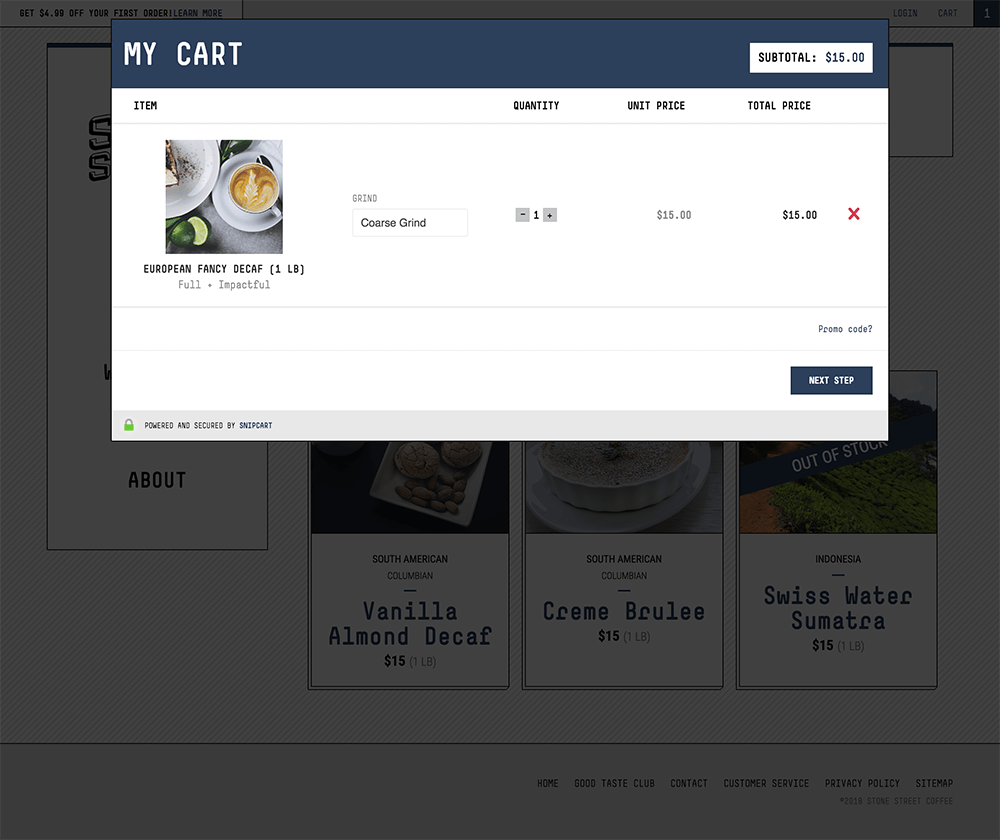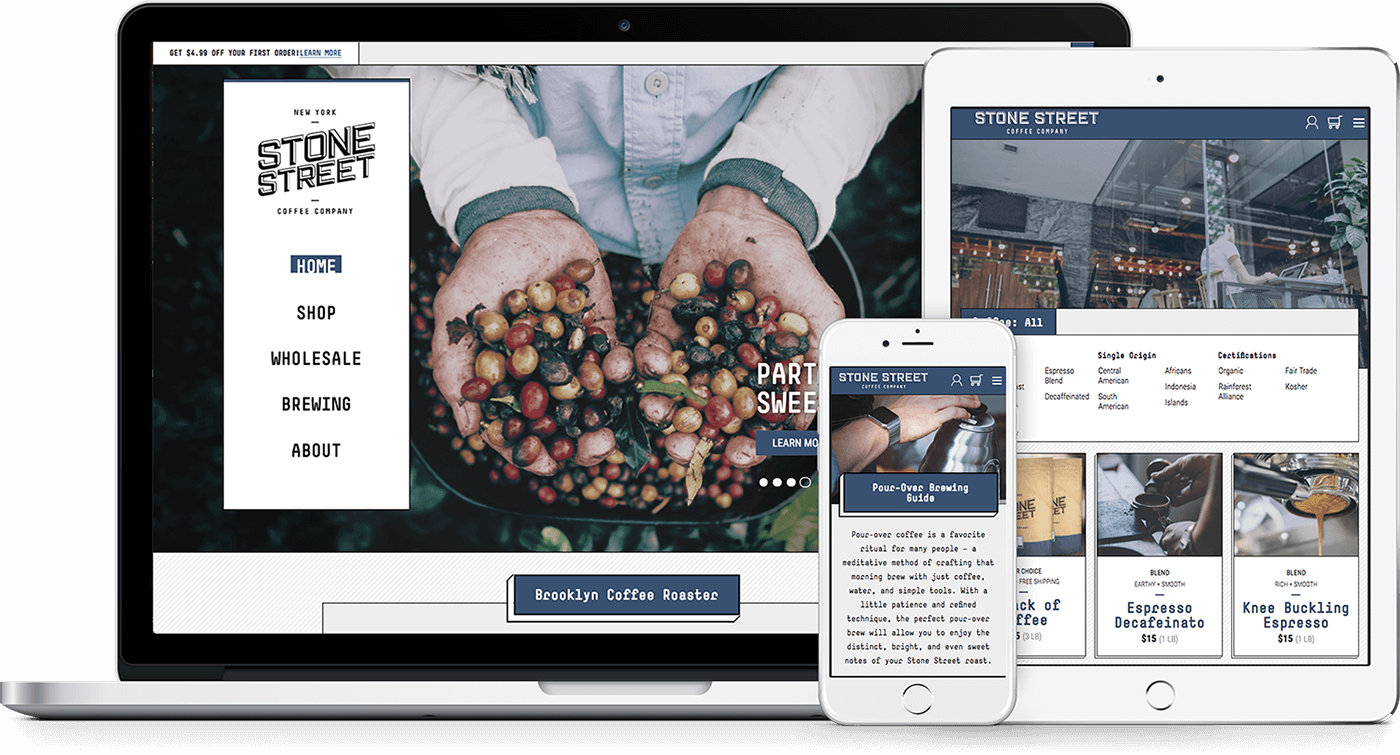 Responsive Web Design
The new website was designed to allow customers to browse the selection of coffee, and purchase from any device. Whether the customer is browsing from a laptop looking for a new coffee to try, or just received a promotional email on their cell phone, ordering is easy and enjoyable.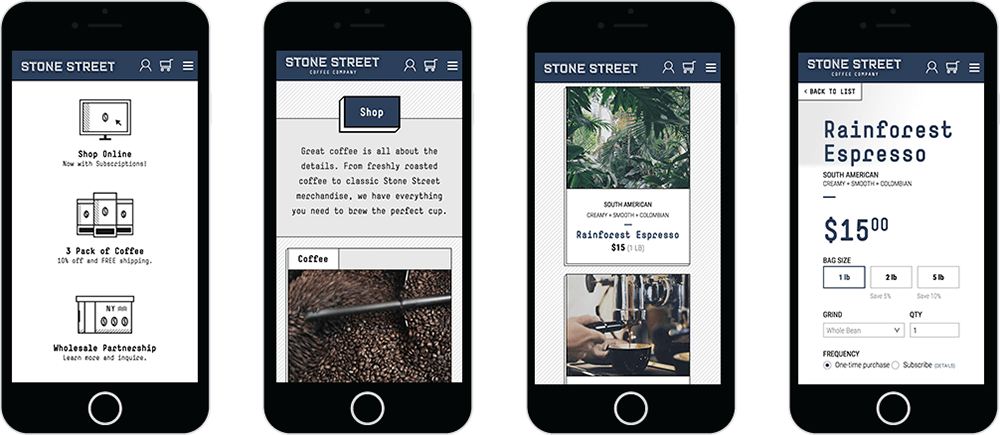 Brand Building
The website was designed to incorporate a new brand for Stone Street Coffee, and is one of the most visible representations of that brand. But, brand is about more than visuals — for Stone Street it is also about their story and their perspective on their craft. Quality is central to that brand. To help deliver the best quality to their customers, we created helpful brewing guides for the new website to reflect this perspective and help customers enjoy the best possible brewed cup.