Sholom
Industry
Nonprofit Assisted Living
Website Design for a Twin Cities Assisted
Living Facility
Sholom is a nonprofit corporation providing a broad continuum of residential, social service, and health care services for the Twin Cities community. Our web designers created a website which enables visitors to easily find facilities, services, relevant news/events, donation opportunities, and answers to difficult healthcare issues for resident's families.
Services Provided
Responsive Web Design
Web Development
Thoughtful
Web Design
The website was carefully organized and designed to fulfill a diverse user base. Care was given to organize the services, campus, and other information into easy-to-use web pages.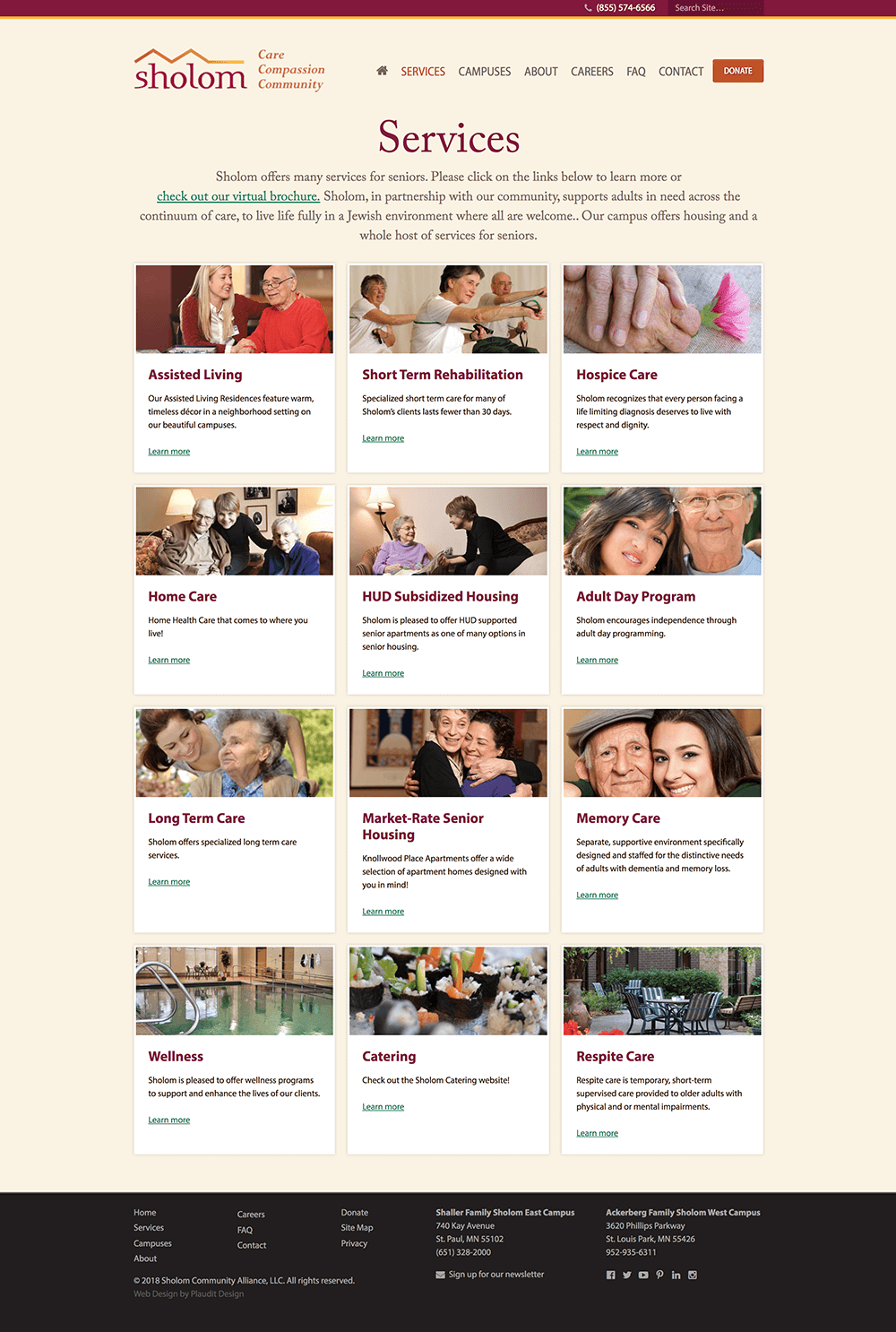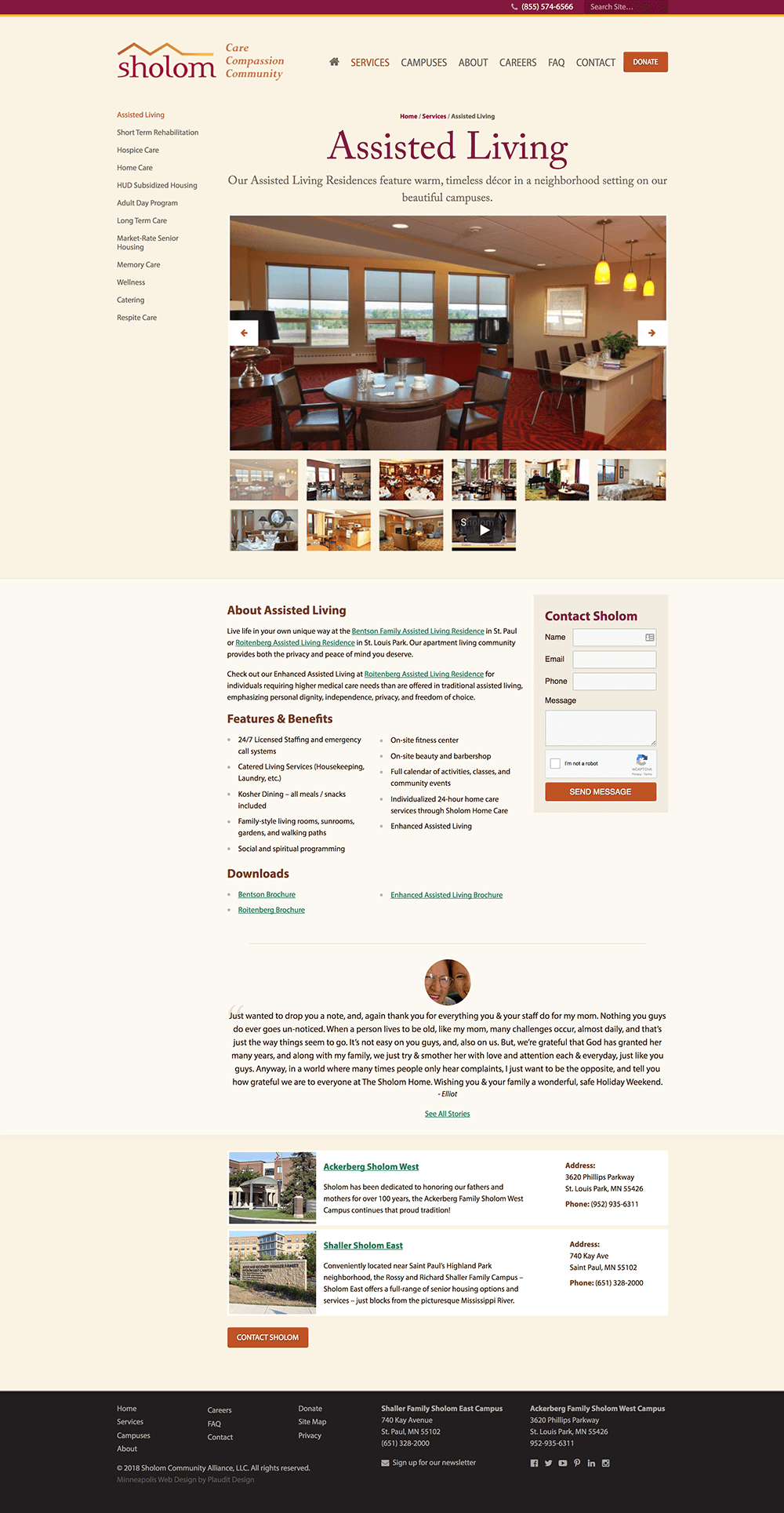 Easy Access in the Field or at Home
Today, web visitors no longer solely browse on desktop computers, but are increasingly accessing the organization's website on-the-go from a broad and growing range of modern devices.