Gopher Resource
Industry
Sustainability Technology
Interactive Learning Experience
Gopher Resource is an industry leader in sustainability and recycling technology. They engaged the web designers at Plaudit to create a progressive and approachable web presence that incorporates opportunities for interaction and learning.
Services Provided
Responsive Web Design
Web Development
Animation Design
Interactive Design
Custom and Interactive
The website is full of interactive pieces and custom illustrations designed to educate the viewer on Gopher Resource's role in recycling, contribution to environmental sustainability, and commitment to safety.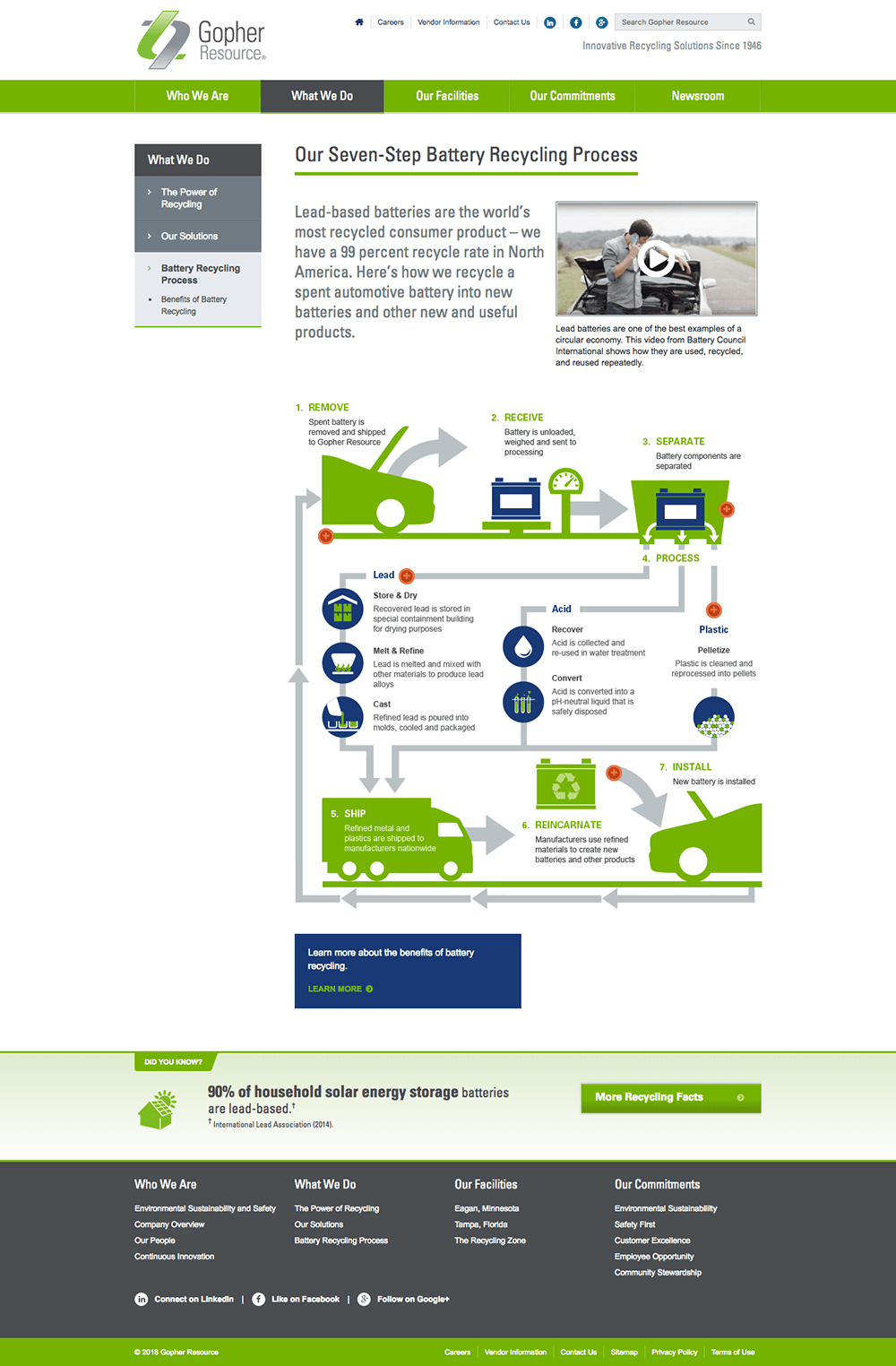 Excellence in a Digital Enivironment
A unique but intuitive website interface was designed for exploring the many facets of Gopher Resource and sustainable technology. Our web designers organized the information into educational components, and helped solidify the organization's brand into a professional web presence.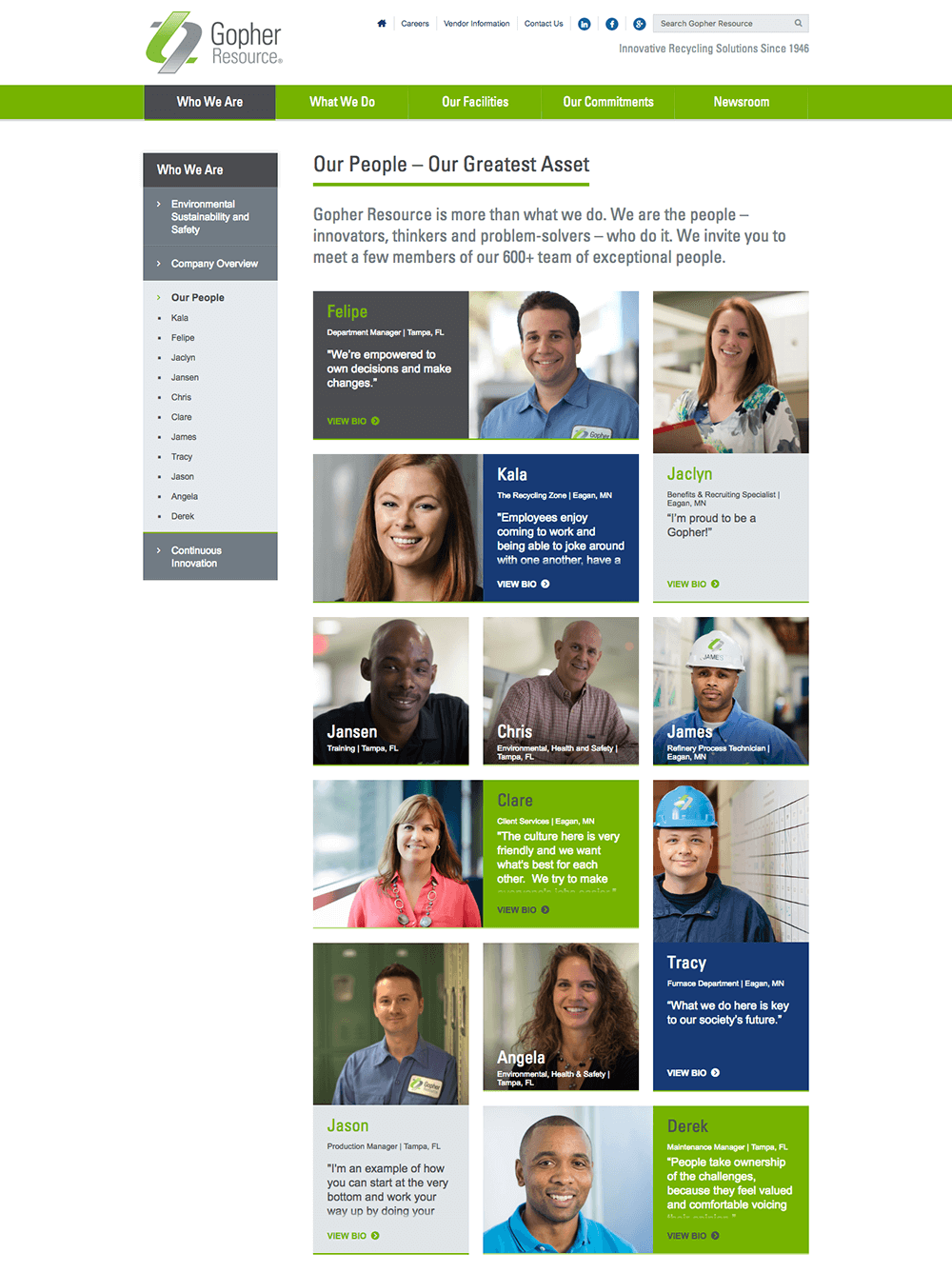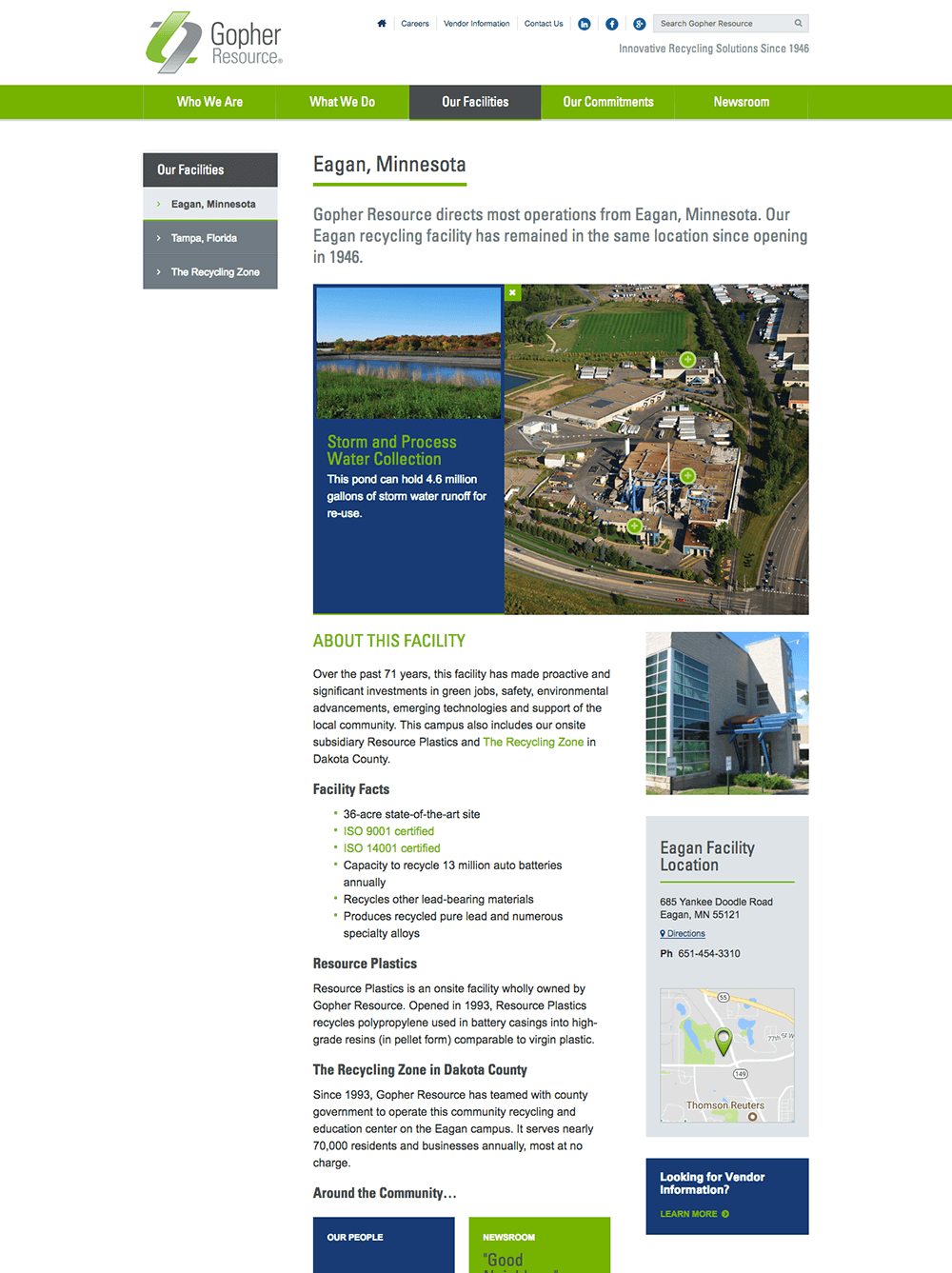 The entire website, including each interactive web component, was designed, developed, and tested using responsive web design techniques to ensure that every user receives a high-quality, engaging experience.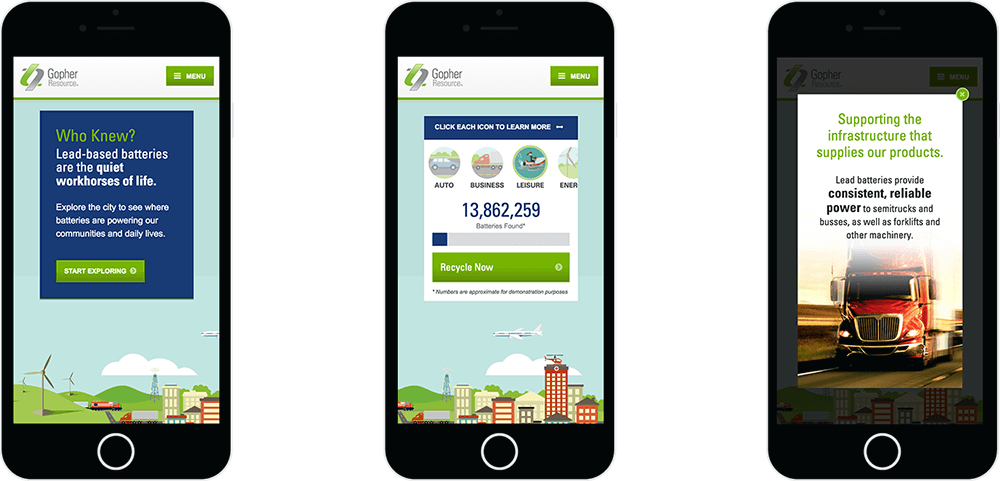 Awards and Recognition