Gopher Resource
Industry
Environmental Solutions Provider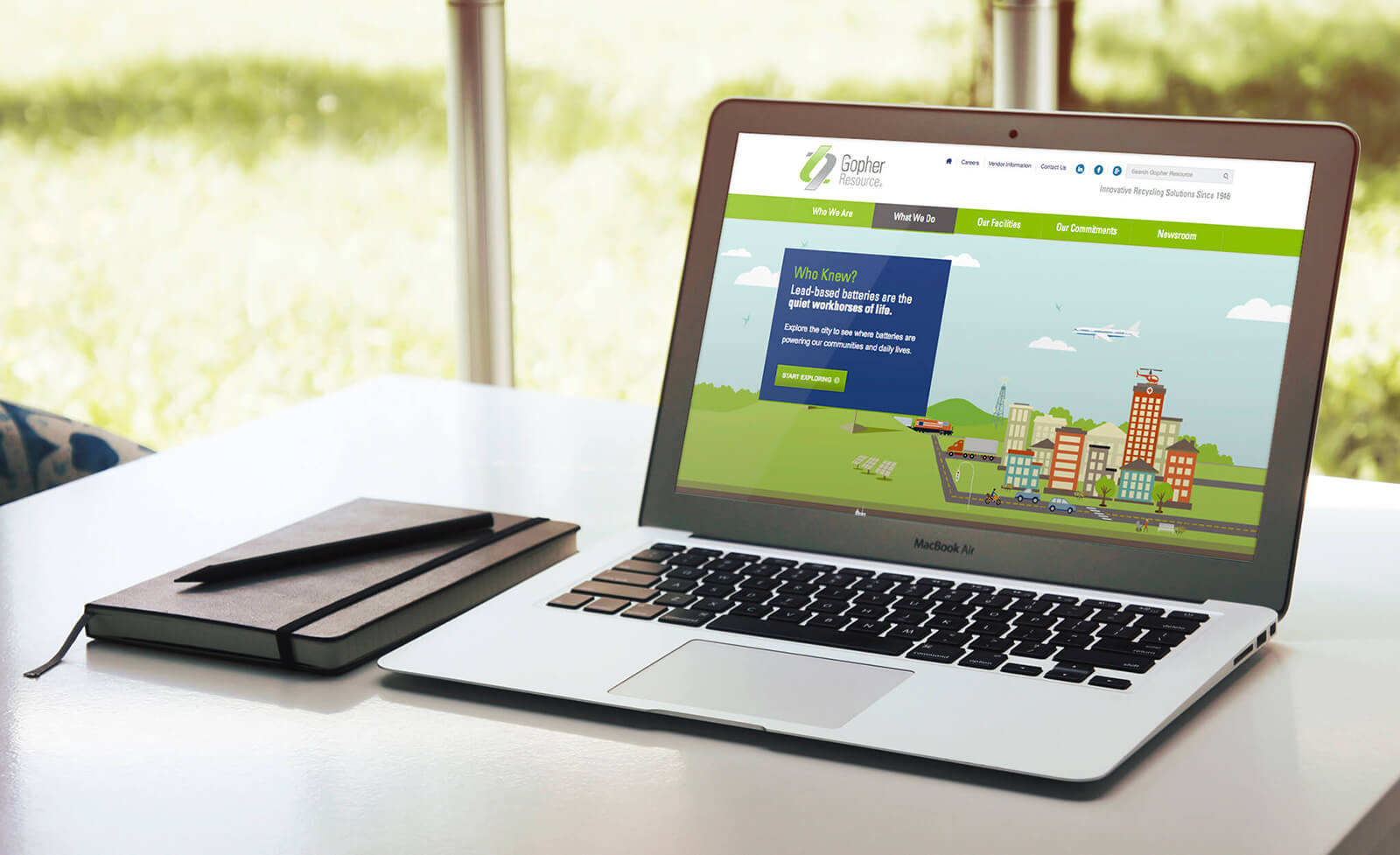 Interactive Learning Experience
Gopher Resource is an industry leader in sustainability and recycling technology. They engaged Plaudit to create a progressive yet approachable web presence that incorporates opportunities for interaction and learning.
The website is full of interactive pieces and custom illustrations to educate the viewer and hold their attention.
Educational Game
An interactive interface with custom illustrations provide an engaging way to learn how batteries are used and the opportunities for recycling.
So what's next?
Hi, I'm Dan!
Give me a call. Let's have a chat and get the ball rolling!