Good Seed Salad
Industry
Quick-Serve Restaurant
A Website for a NYC Quick-Serve Restaurant
Good Seed is a quick-serve restaurant concept in Manhattan. Success in this highly competitive market requires an expertly crafted concept, and a brand that stands out from the crowd. We worked with Good Seed to develop a strategic plan for the website to connect with the target audience, and align the brand with the core beliefs of this audience. Plaudit is responsible for the visual design, photography, copywriting, web development, and programming. The first location opened to long lines, and the website has received numerous unsolicited flattering reviews.
Services Provided
Responsive Web Design
Web Development
Programming
Photography
Copywriting
Branded Website Design, Custom Photography
The website was designed to reflect the Good Seed brand, and utilizes large custom photography to present the fresh, quality food. These design cues are integrated into each individual web page — from the website's food and drink menu, the catering web page, to the contact form.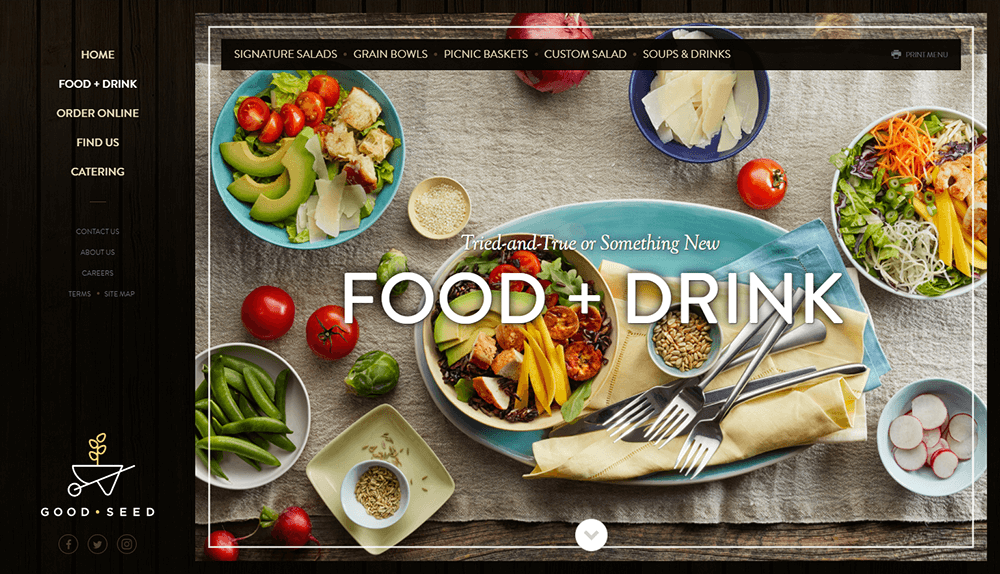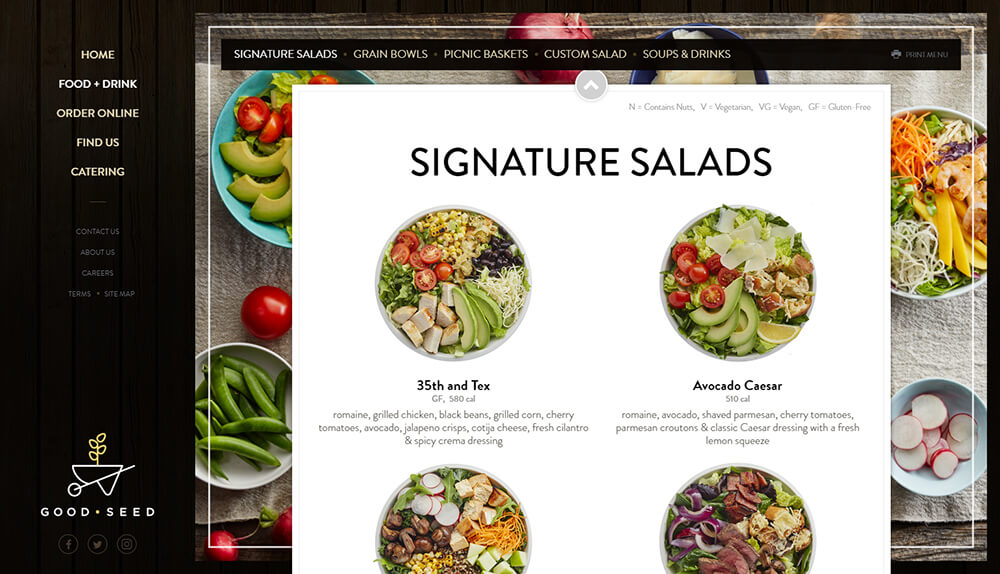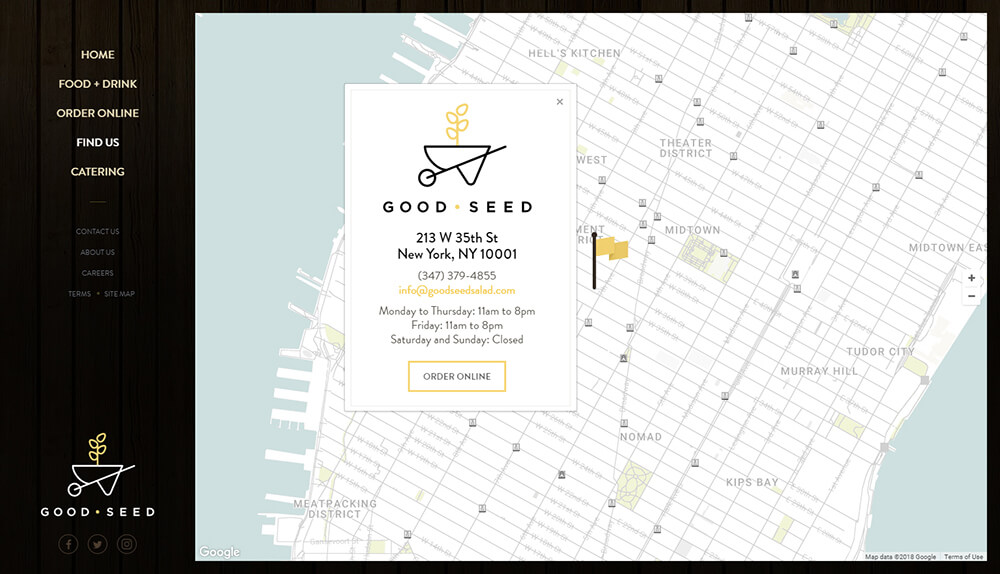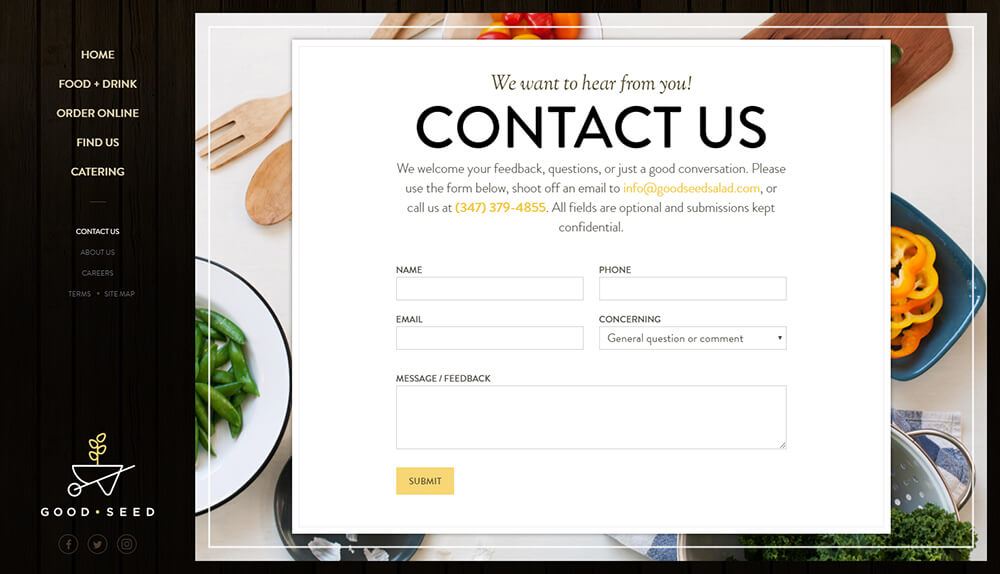 Responsive Through and Through
The website was designed and developed using responsive web design techniques. Whether browsing the food menu, learning about catering services, or placing an order online, the experience is optimized for the user's wide variety of device choices. The website's online ordering system integrates directly with the restaurant's POS. This optimized system ensures fast ordering and efficient fulfillment.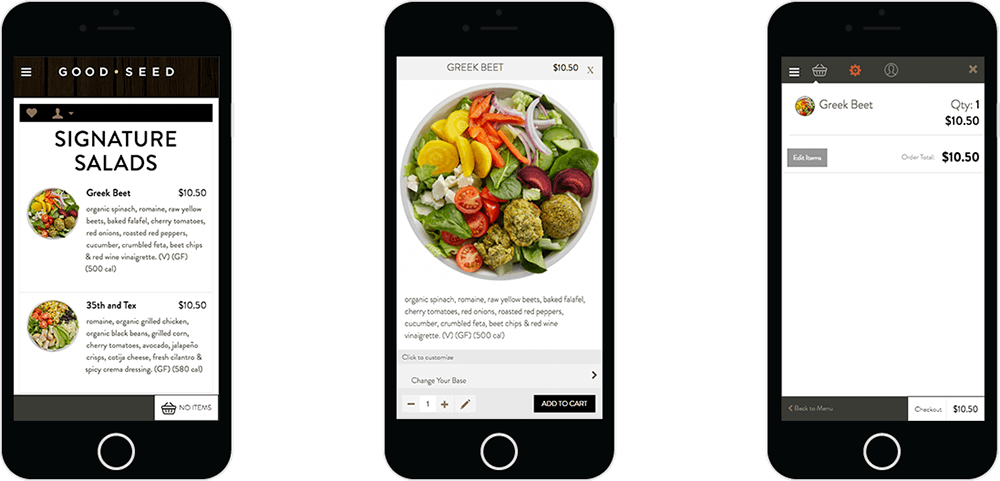 Awards and Recognition