EDCO Products
Industry
Steel Roofing & Siding
Durable and Beautiful
EDCO Products is a top U.S. designer and manufacturer of steel siding and roofing products that are both highly durable and beautiful. EDCO partnered with Plaudit's Minneapolis web design team to plan, design and develop a new web presence. This fresh new website supports their growth and marketing initiatives by providing a strategically designed framework that guides consumer and professional audiences to discover the information and resources that are most important to them.
Services Provided
Responsive Web Design
Web Development
Programming
Google AdWords
Search Engine Optimization (SEO)
Product Browsing and Presentation
The new website needed to make it easy for potential buyers to explore a complex line of product options, as well as support the professional partnerships that EDCO builds and nurtures across North America.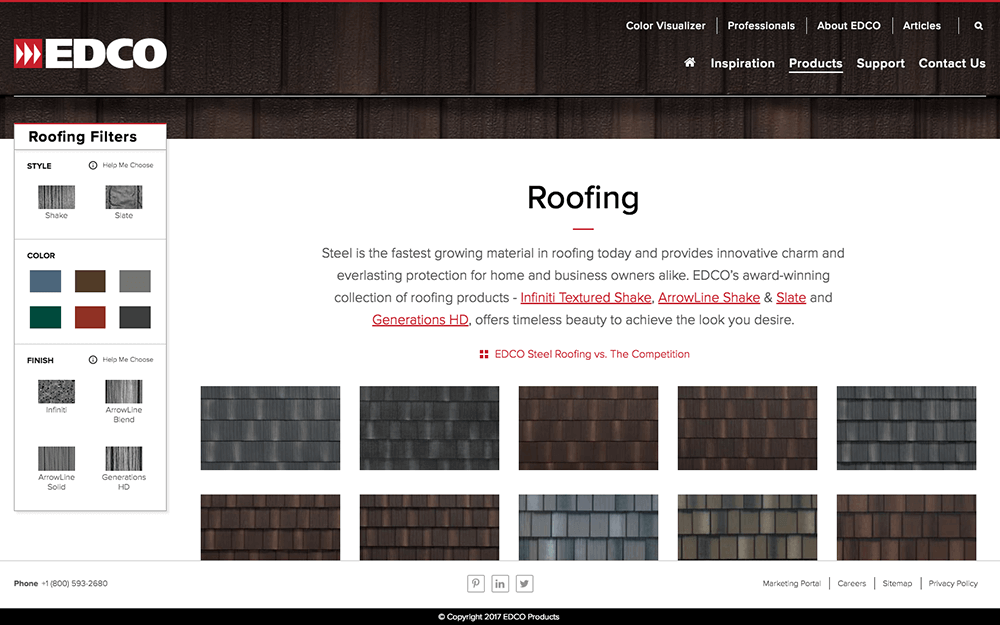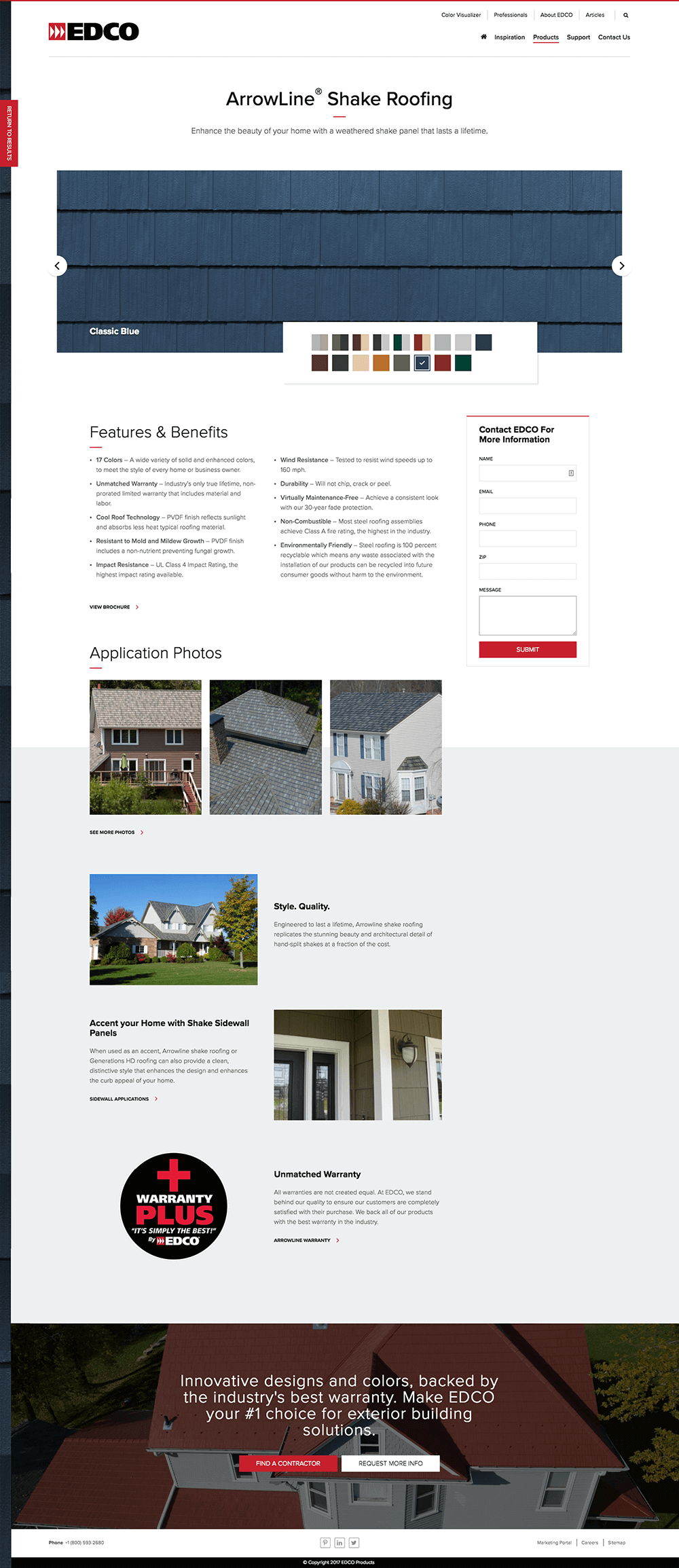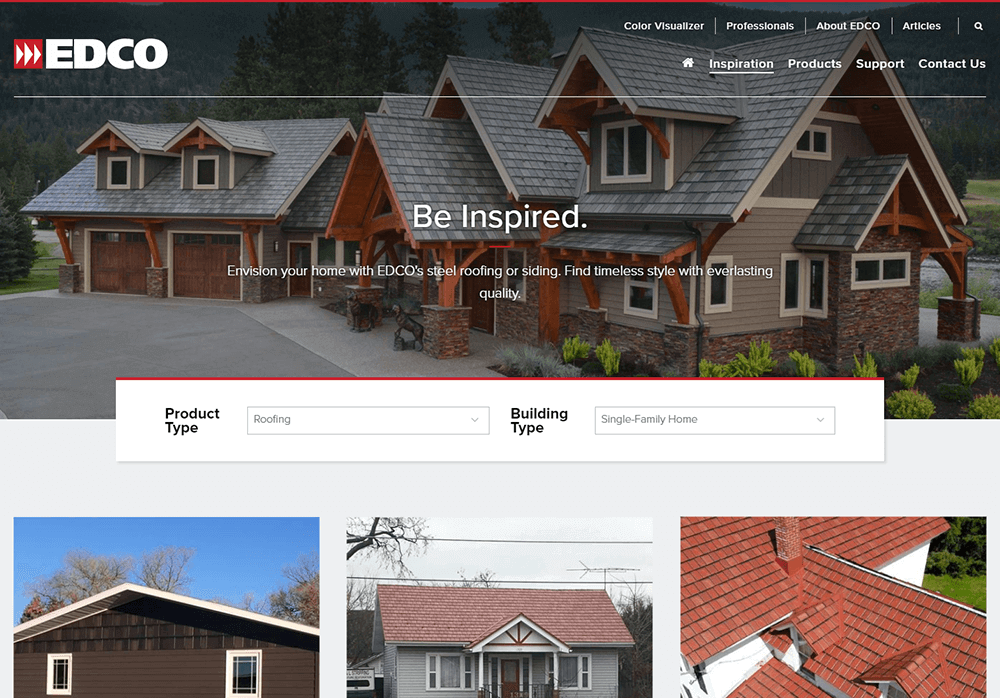 Inspiration Gallery
EDCO's marketing strategy called for the creation of a website that not only communicates the durability of their steel products, but also emphasizes its clear beauty. To inspire potential customers, the website includes an Inspiration Gallery — a photo gallery with filtering capabilities. This gallery enables visitors to gain inspiration from real photos of EDCO's products in action while highlighting their elegance and style.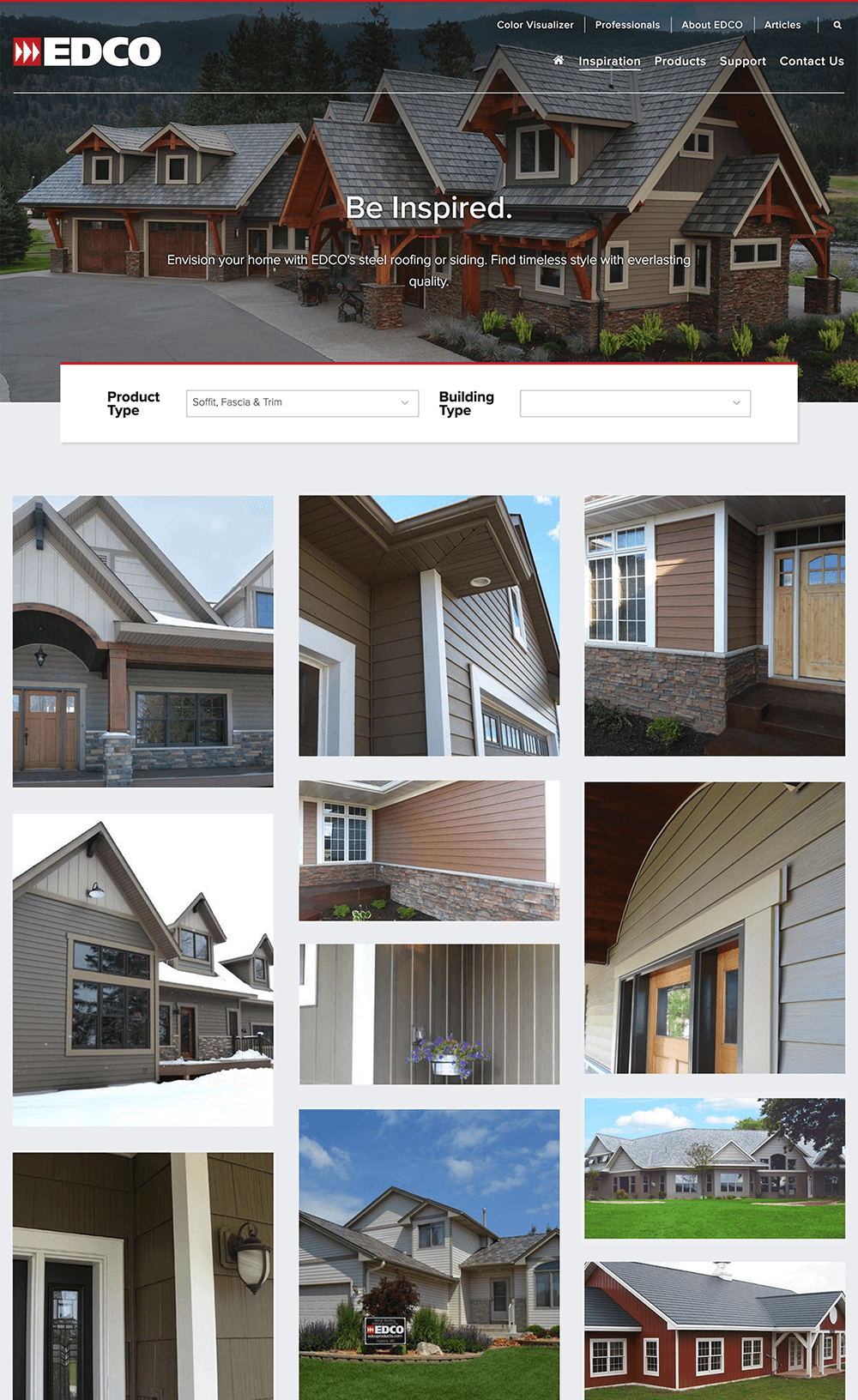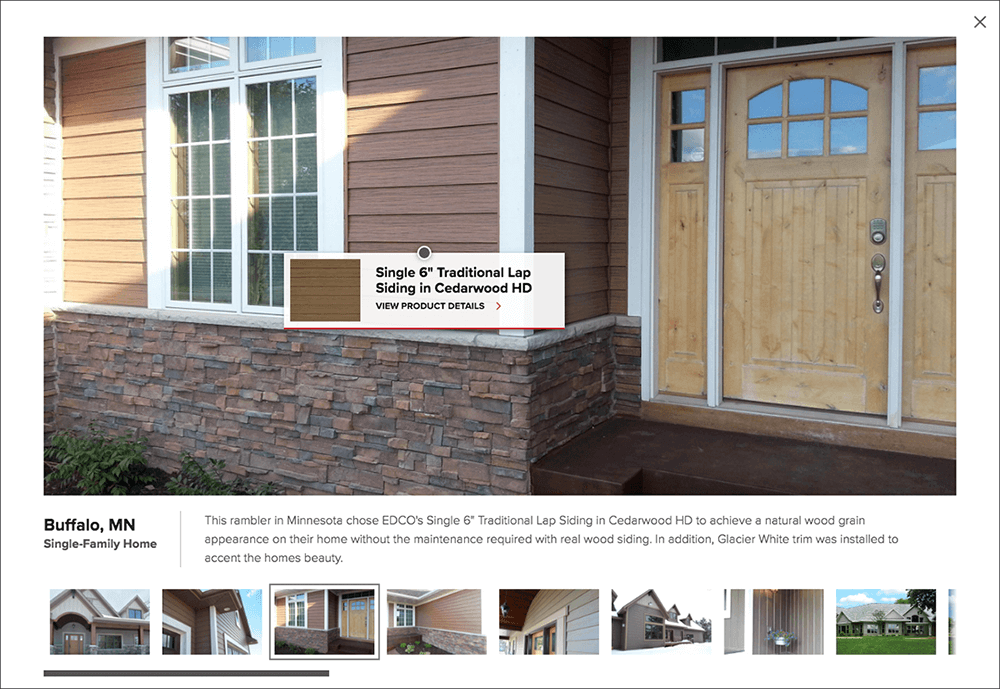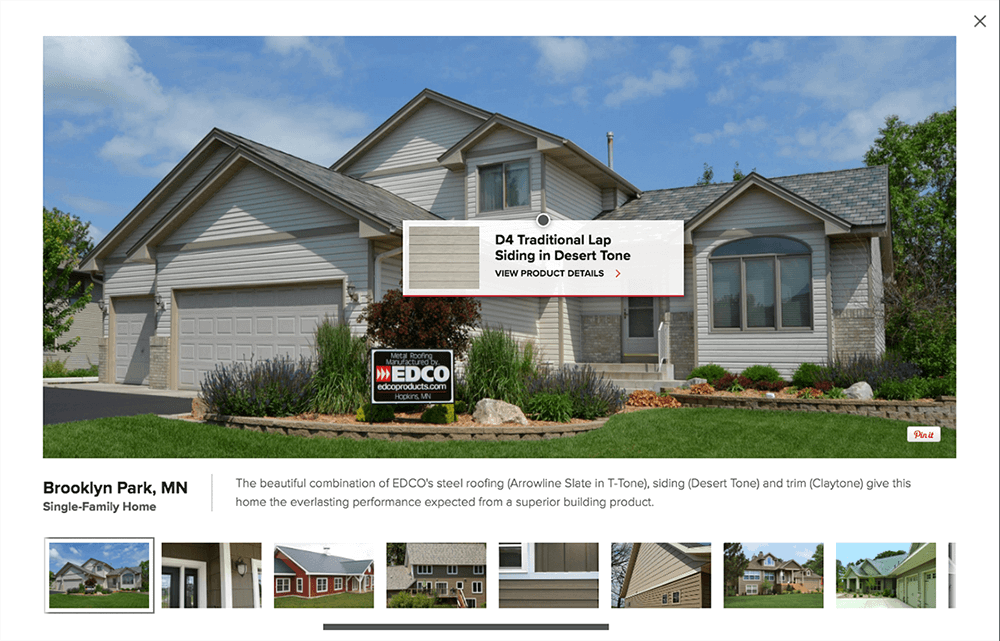 Our web designers and marketers believe in creating experiences that work well for all users. So we optimized the gallery for phones, tablets, and computers to ensure the best experience for potential customers whether they are working at a computer or visualizing their home renovation from their front lawn.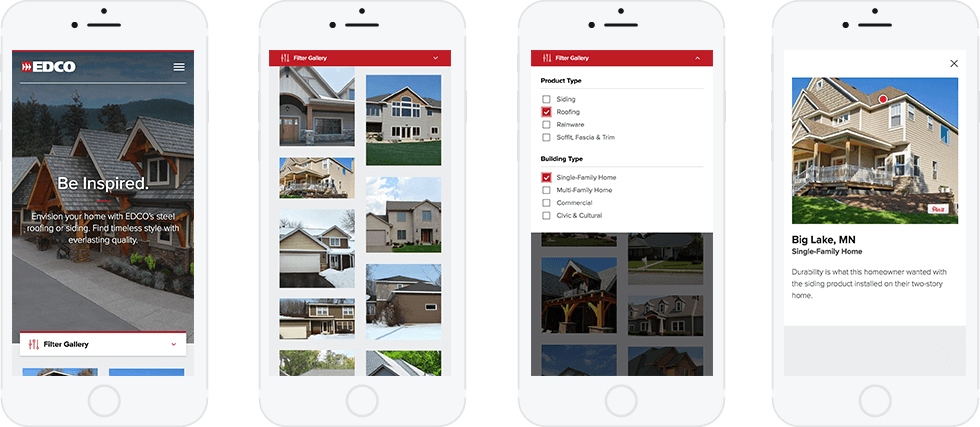 An Effective Marketing Tool
The website was designed and developed to provide visitors with a memorable experience. From the immediate impact of the homepage, to learning about products or getting inspired, users are left excited for their home renovation project — and motivated to use EDCO roofing and siding.