Dominium
Industry
Property Management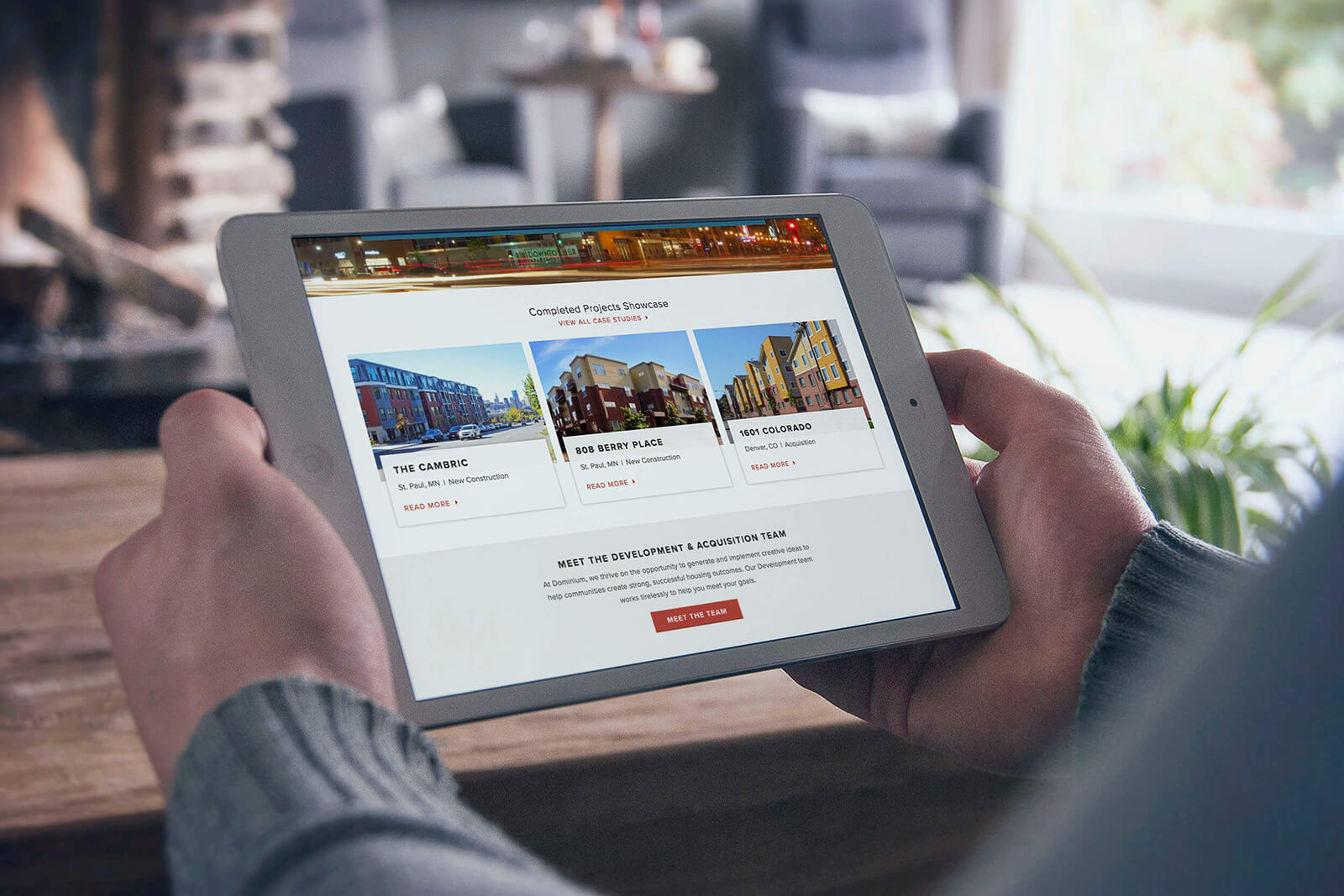 Dominium Apartments
Dominium Apartments owns one of the largest portfolio of affordable housing developments in the United States. We designed and developed a custom site that includes advanced functionality to help property seekers find their new place to call home. The entire site is mobile responsive to increase accessibility from an increasingly mobile audience and provide a unified experience across all devices they will use while exploring.
Case studies showcase Dominium's property management expertise and portfolio. This presentation is optimized with responsive web design techniques to ensure a quality experience from any web-enabled device.
Find a Home From Anywhere
Whether searching from a phone while on the go or sitting on a couch with a tablet, the search interface is optimized to create a highly usable and enjoyable search experience.
So what's next?
Hi, I'm Dan!
Give me a call. Let's have a chat and get the ball rolling!