Dominium
Industry
Property Management
Property Management Website Design
Dominium Apartments owns one of the largest portfolios of affordable housing developments in the United States. Our web designers and developers created a custom website that includes advanced functionality to help property-seekers find a new place to call home.
Services Provided
Responsive Web Design
Web Development
Programming
Custom Property Search Interface
We designed, developed, and integrated a robust property search into the website which allows users to easily find the home they're looking for. Making sure this interface and functionality was both powerful and easy-to-use was essential to increasing leads.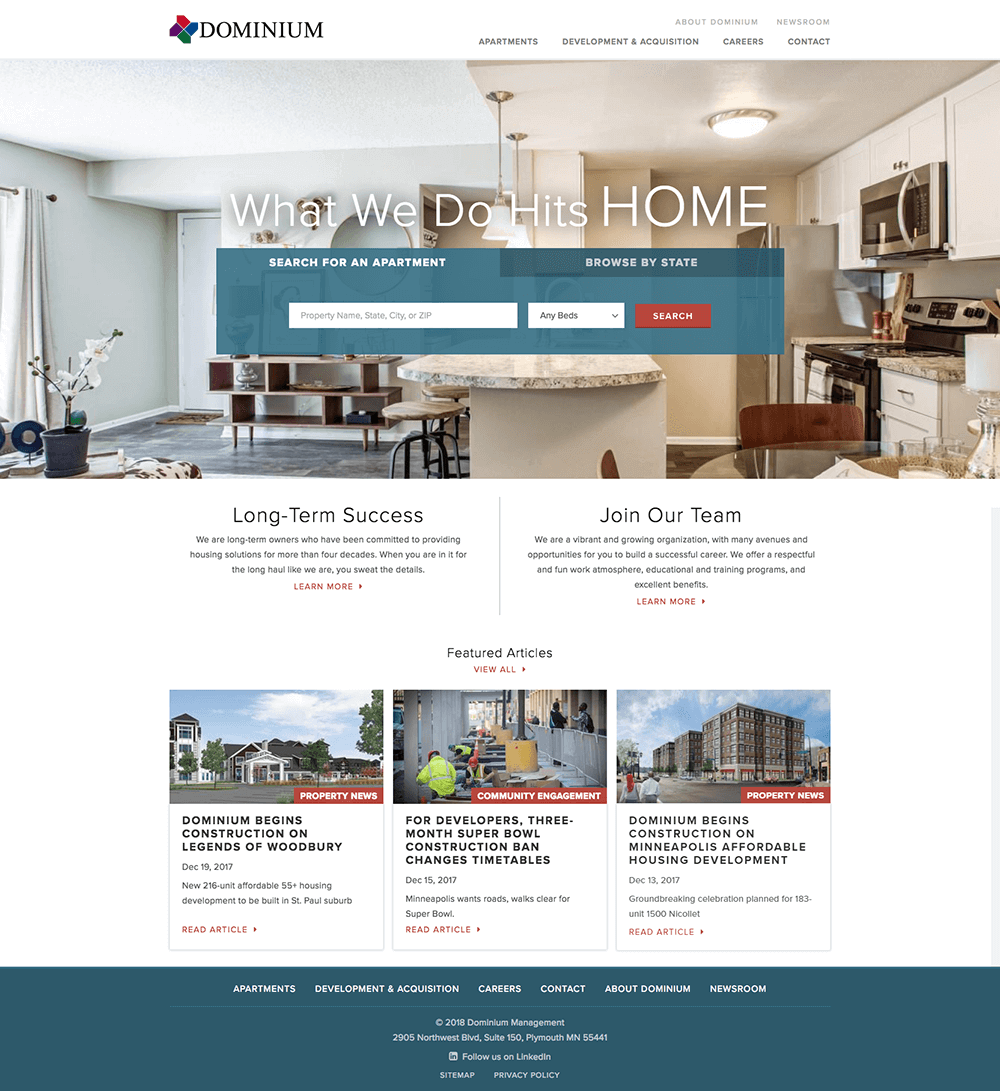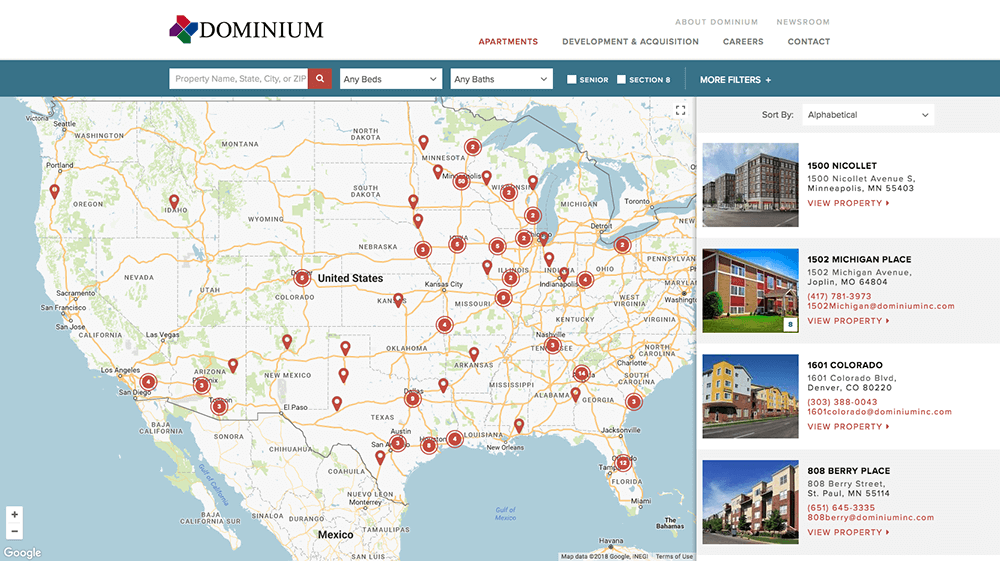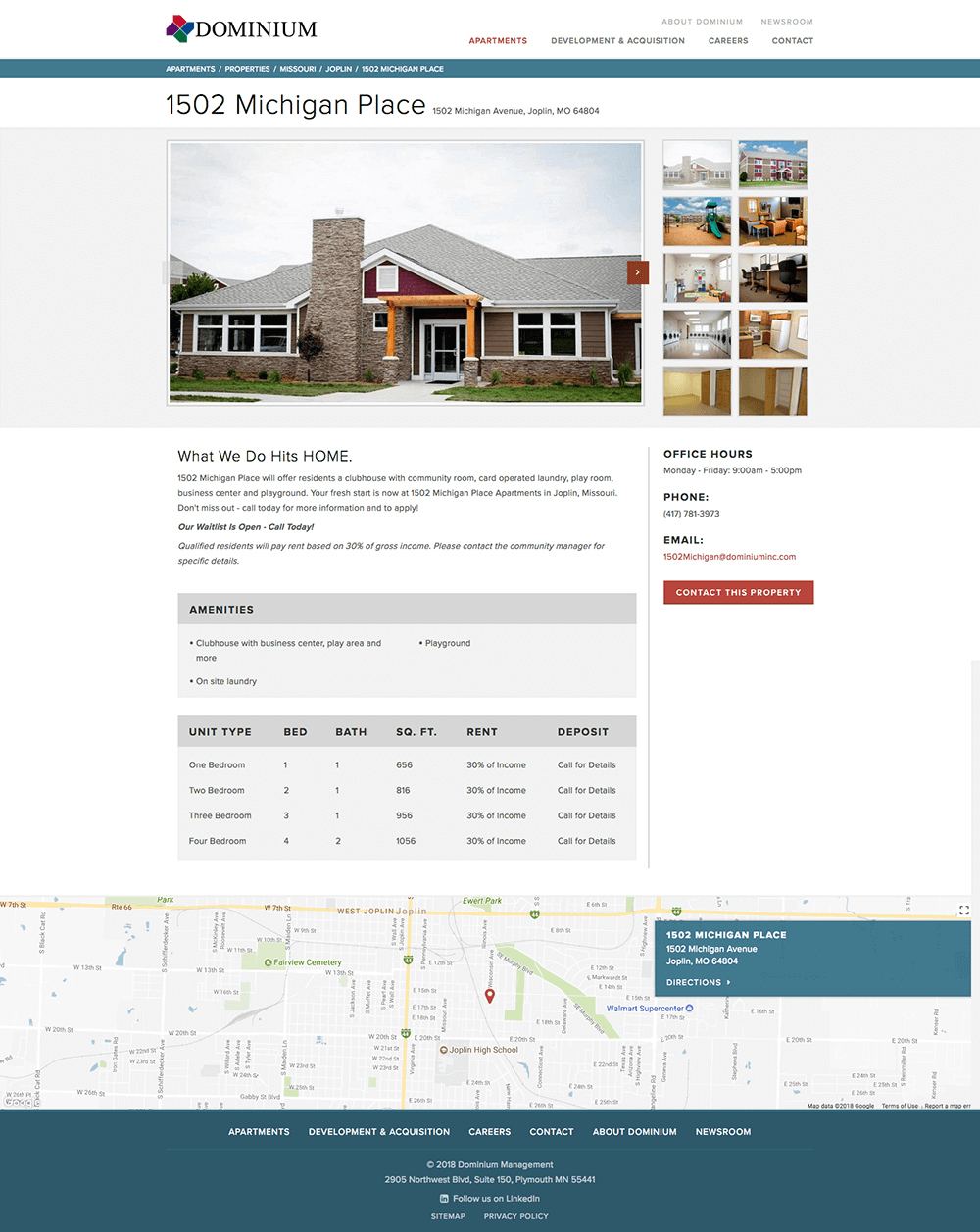 Find a Home From Anywhere
Visitors looking for a new home need to be able to explore properties at any time. Whether searching on the go from a phone or relaxing on a couch with a tablet, the search interface is optimized to create a highly usable and enjoyable experience.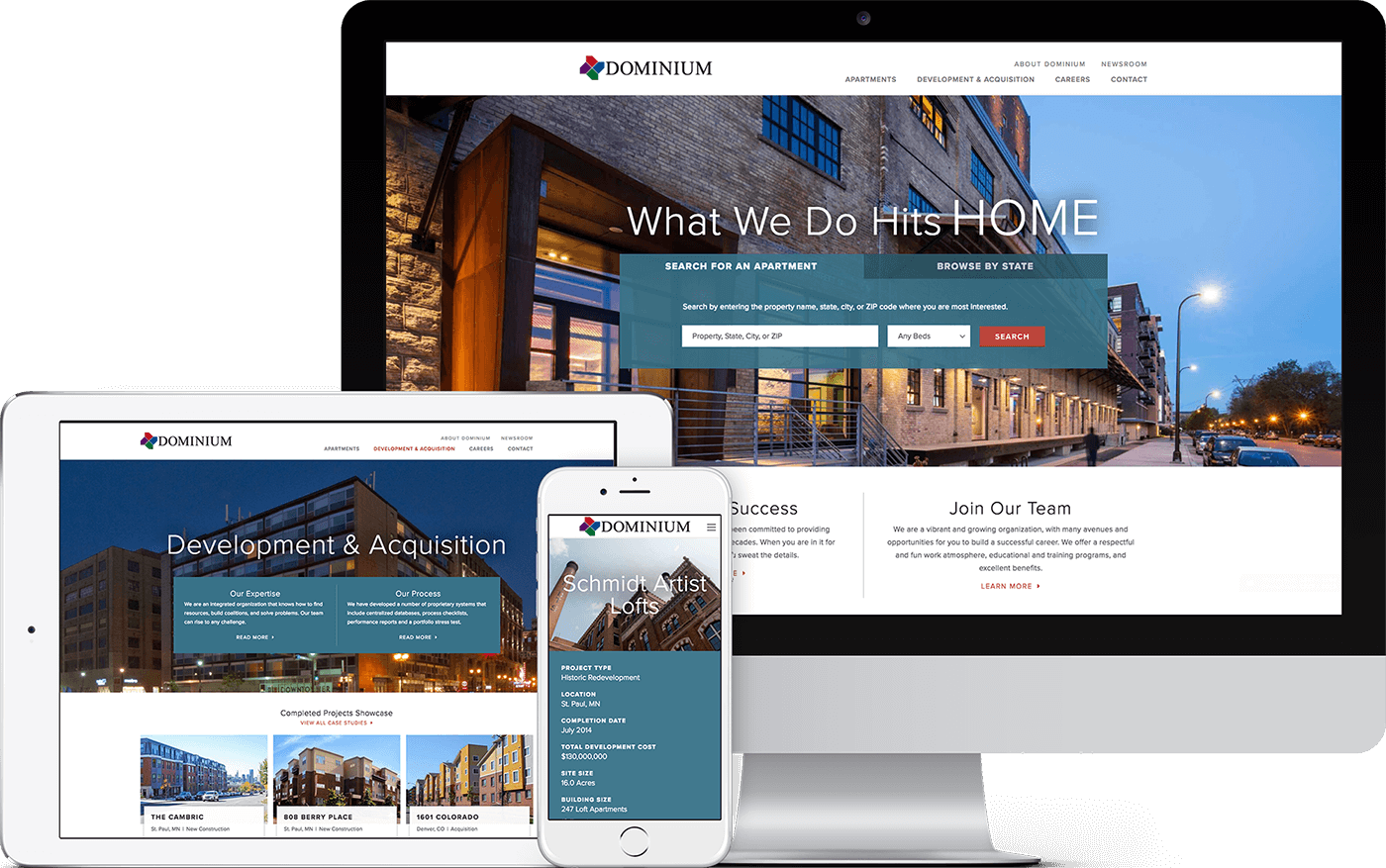 Case studies showcase Dominium's property management expertise and portfolio. This presentation is optimized with responsive web design techniques to ensure a quality experience from any web-enabled device.