Clearfield
Industry
Optical Fiber Products
Corporate Web Presence
Clearfield is a national leader and premier provider of fiber optic equipment and deployment solutions. Their products are used by the nation's largest Internet providers, and trusted by professionals to develop high-performance networks for demanding IT infrastructures. Clearfield partnered with Plaudit to enhance their website by making use of modern web design and responsive technologies.
Services Provided
Responsive Web Design
Web Development
Programming
Search Engine Optimization (SEO)
Multiple Website Audiences
It was important that Clearfield's website provide access to a wide array of information, and fulfill the use cases of a variety of audiences — including current and prospective customers, investors, and installation professionals.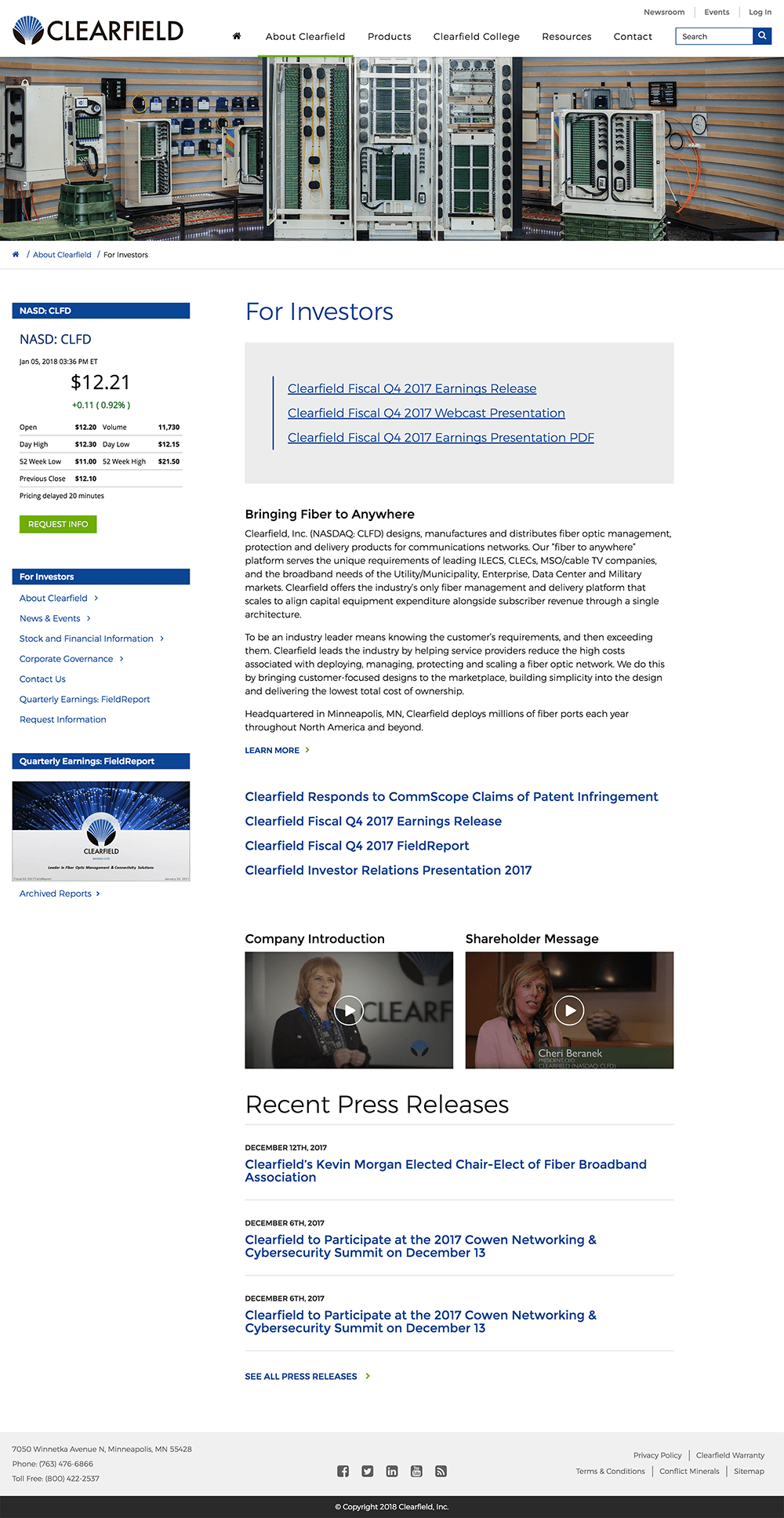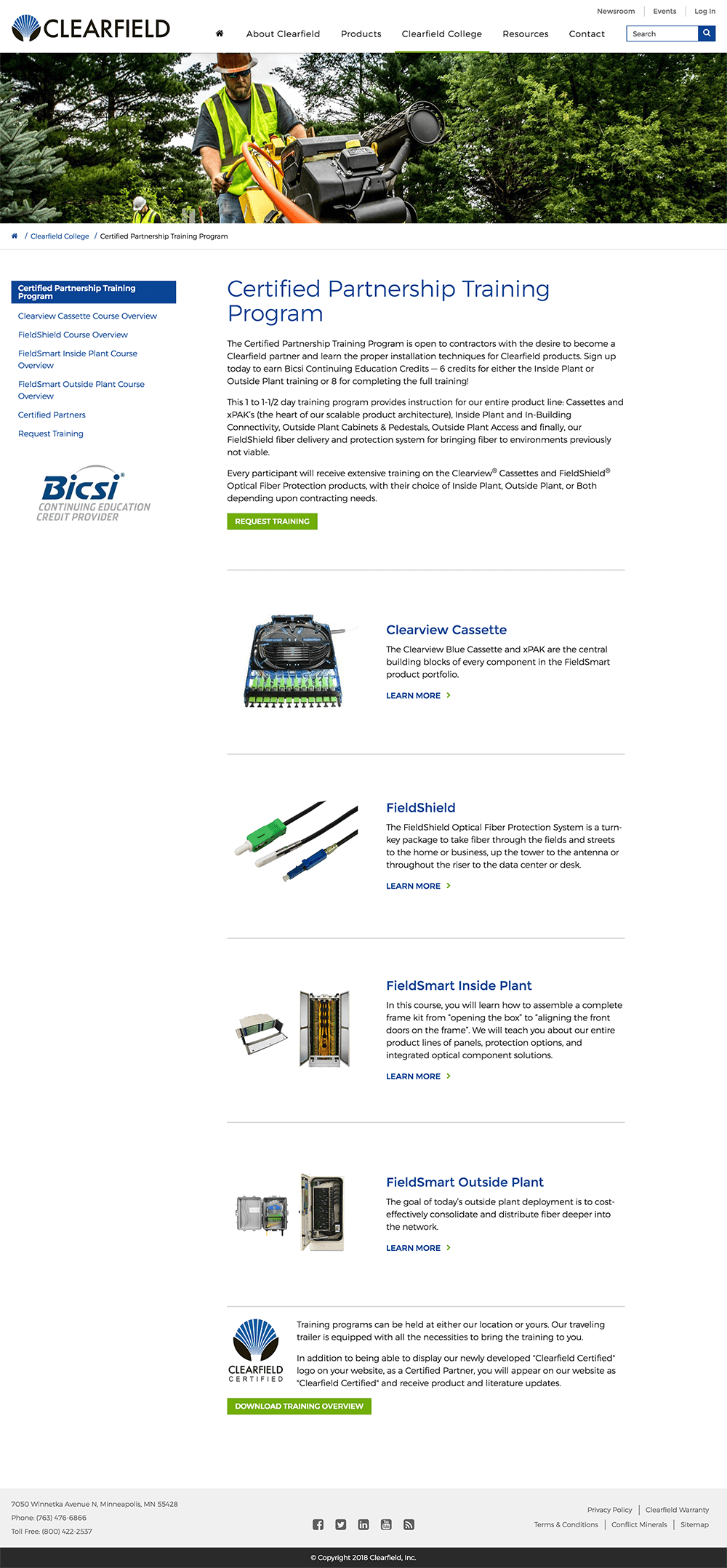 Easy Access in the Field or at Home
Today, web visitors no longer solely browse on desktop computers in their office or home, but are increasingly accessing the company website in the field and on-the-go from a broad and growing range of modern devices.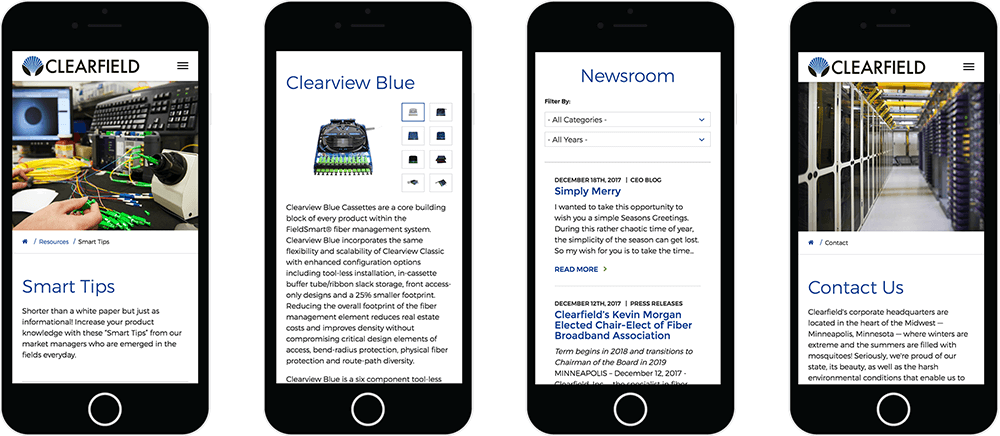 Secure Web Portal
Our web designers and programmers built a secure website portal for partners. This portal houses a comprehensive, searchable database with additional information just for partners, and it provides access to order statuses.