A Website That Adds Up
Abdo, Eick & Meyers is an innovative CPA firm devoted to providing customers with creative business solutions. Plaudit was hired to design and develop a custom website that markets the business and reinforces the brand's positioning.
Services Provided
Planning & Strategy
Responsive Web Design
Animation/Interaction Design
Web Development
Beyond The Number
The website brings the firm's value proposition of "People + Process = Going Beyond The Numbers" to new heights by linking services, experience, people and statistics to impact statements. The website features a branded value proposition page, randomized call-to-action statistics, partner information and location information.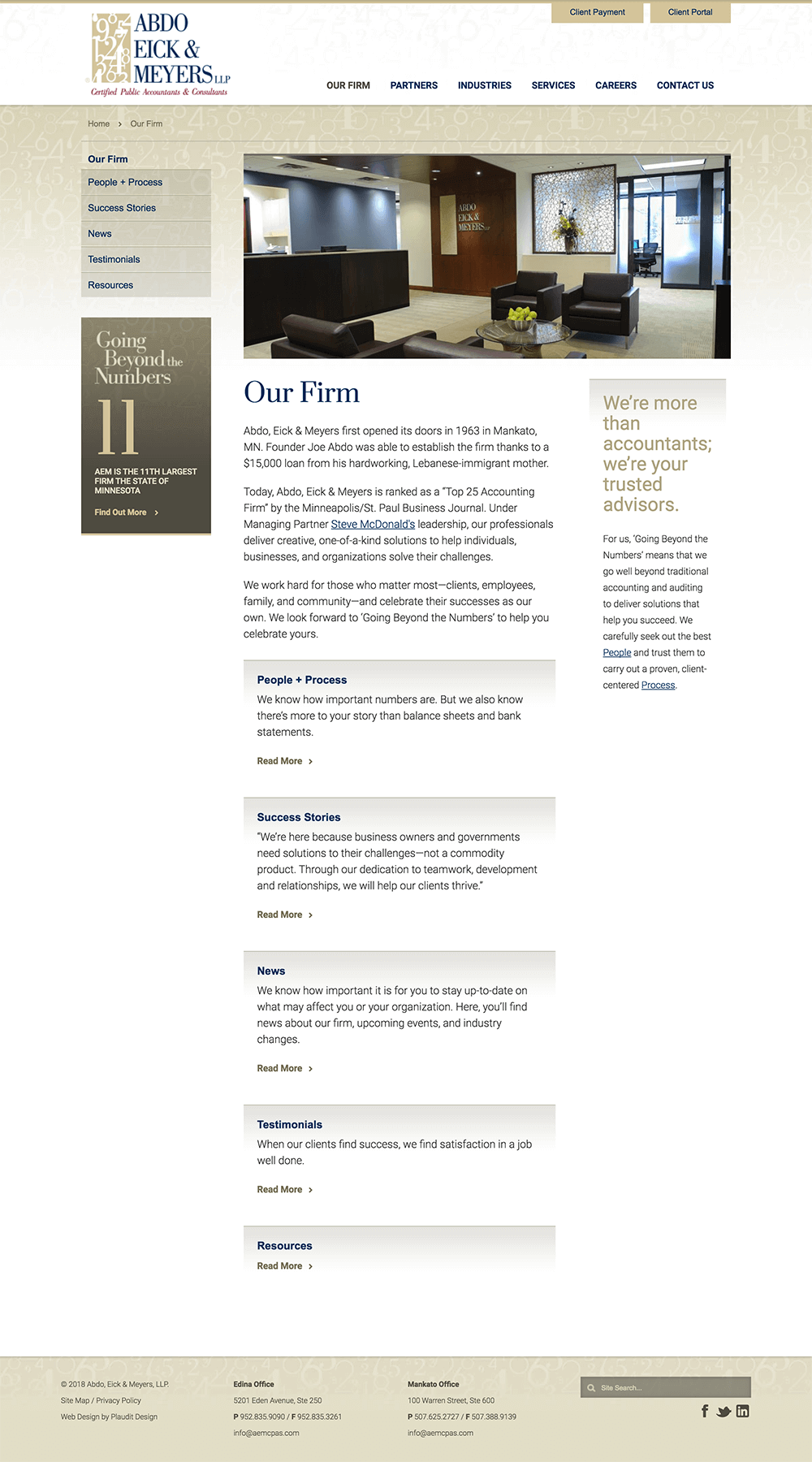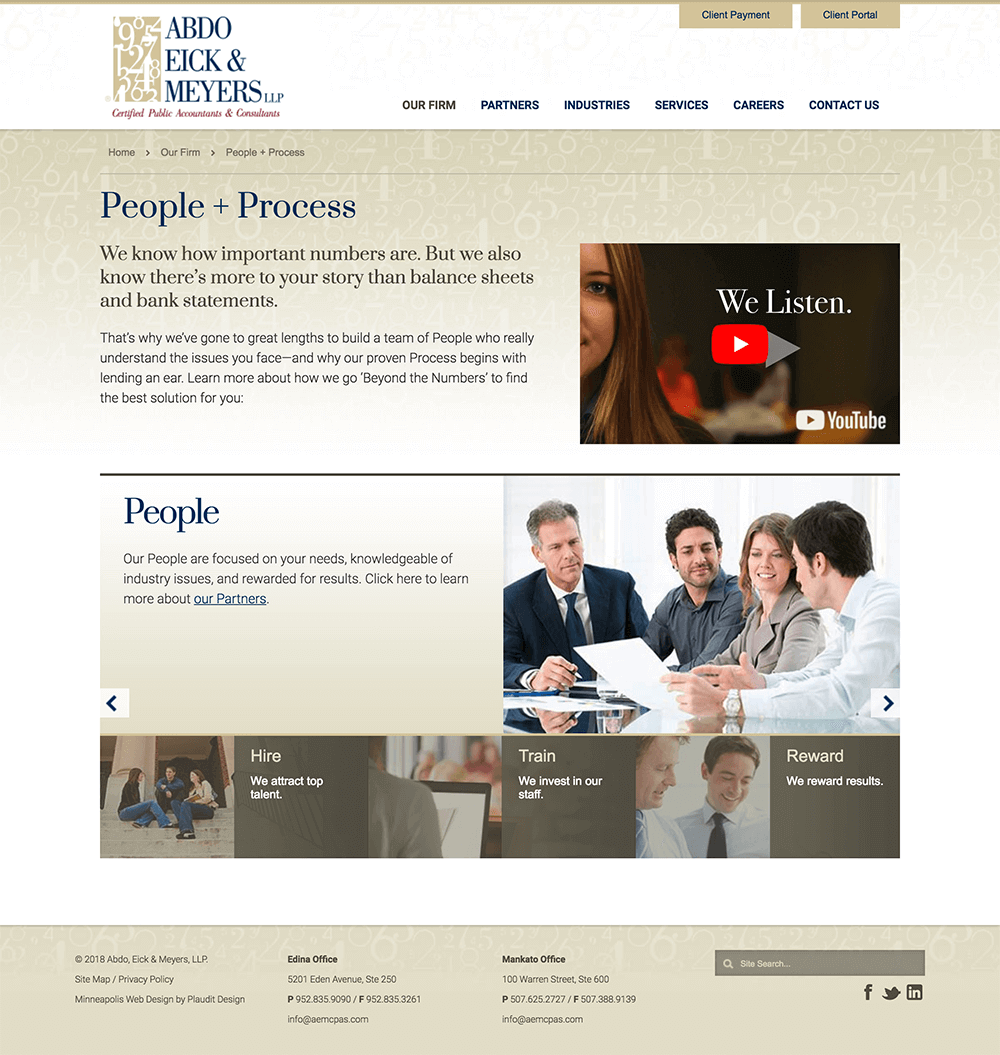 A Customer-Focused Responsive Strategy
The website was created using modern responsive website design techniques which ensure clients and potential clients can access the information the website has to offer no matter the device they choose to use.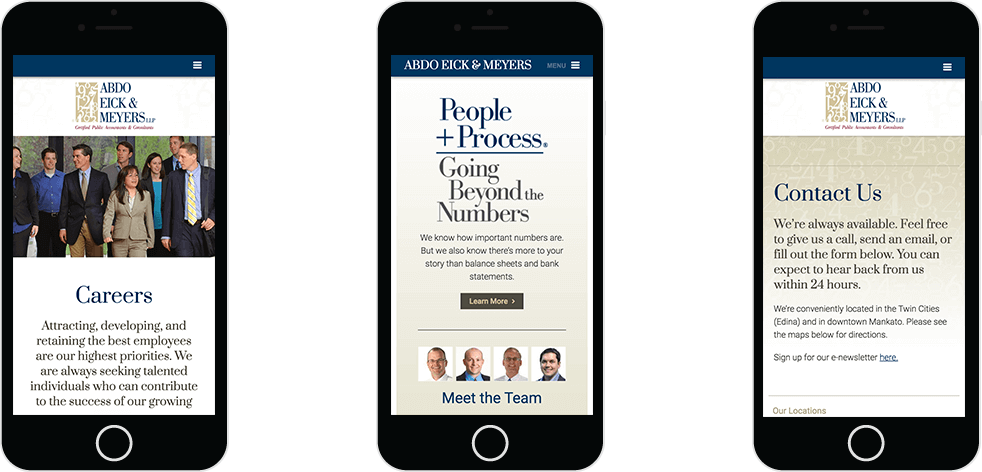 A Valuable Resource
The resources and news section of the website help keep clients informed of accounting and tax planning on top of tips and information that help them succeed at business.