Businesses Without Mobile Support Are Losing Money
While most organizations are aware of smartphones, mobile websites, or even responsive web design, they may NOT be aware just how much they stand to gain by catering to this important segment. With easy, always-available access to information right at our fingertips, the way people use the web has changed – and the web has changed along with it. Organizations that don't provide users with a seamless experience across ALL modern devices are missing out on over 20% of their leads and revenue.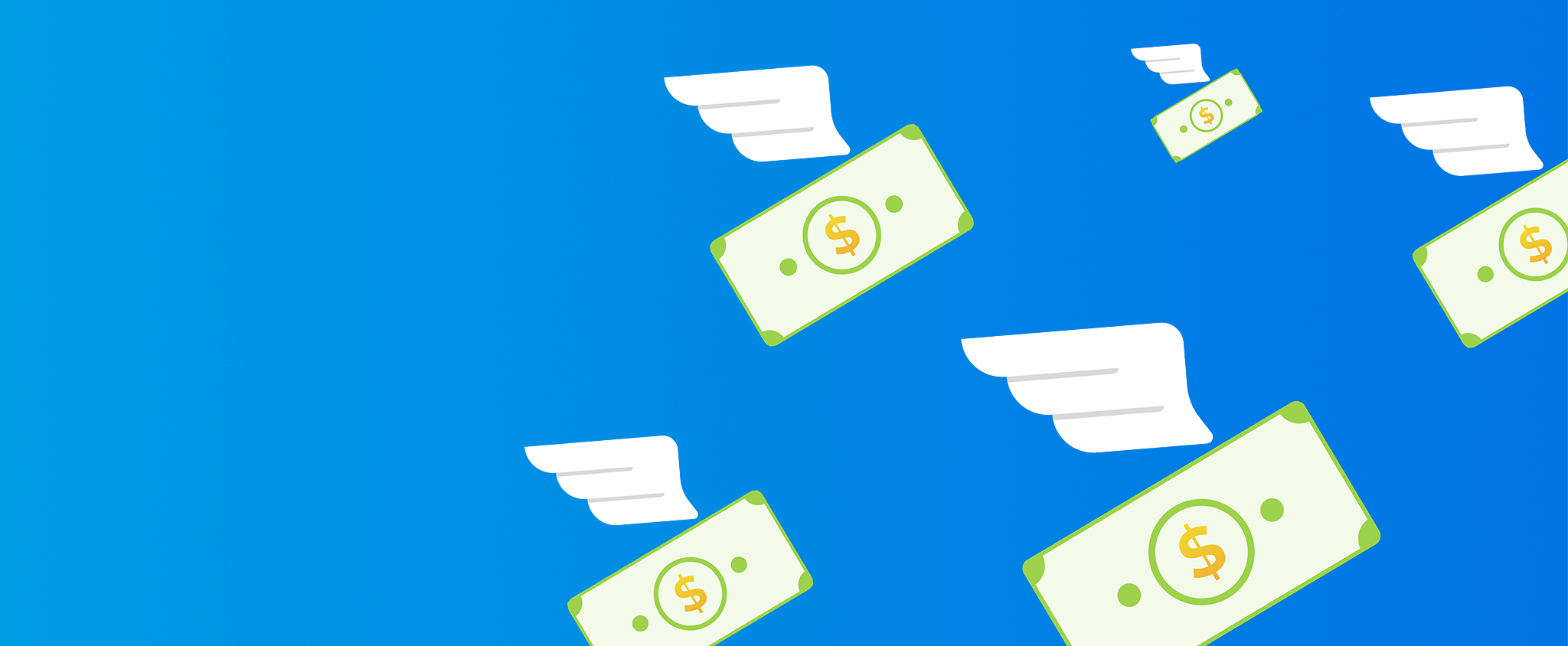 How Did Mobile Support
Become So Important?
Organizations are very likely to lose business to their competitors if they don't support mobile users – even those that "don't sell online" or "don't do business on mobile." In order to really understand the impact that mobile has on ALL businesses, we need to take a look at what has changed.
A Shift in User Behavior
The advent of smartphones and 4G wireless service has transformed our lives. Information is more accessible than ever before, and we are taking advantage of it. As of February 2018, 77% of Americans own a smartphone, and 96% of smartphone owners say they use it to get things done. With such a powerful tool, it's no wonder that we turn to our phones in moments of need.
This behavior shift isn't isolated to the general consumer. A 2013 study from Forbes and Google found that over 70% of senior-level executives used a smartphone to research business purchases. Over 50% of these executives said that their use of mobile resulted in purchases of at least $10,000, and over 25% reported making purchases over $100,000. However, the report goes on to highlight that:
"While many executives are embracing mobile to purchase business goods and services, issues with B2B companies' mobile websites or apps often hold back research and direct purchasing."
The Internet Evolves
to Accommodate Users
In response to this shift in behavior, the entire web landscape has evolved. Organizations have made massive changes to accommodate the needs of mobile users, and the rest of the web has followed suit. For example, recent changes to Google's search engine target mobile users:
Instant Answers – Search results increasingly provide definitive answers instead of links.
Mobile-Friendly Ranking Factor – Web sites with mobile support rank better for searches on mobile devices.
Mobile-First Indexing – Google's search index now uses content from the mobile version of a website instead of desktop content for ALL searches.
Page Speed Ranking Factor – Google's "Speed Update" begins using page load speed as a ranking factor starting in July, 2018.
Most organizations have already adjusted their digital presence to accommodate mobile users, and the most widely used web companies have set the bar high. Overall, mobile experiences have evolved to meet the needs of consumers, and users have noticed.
User Expectations Grow as a Result
With organizations investing in the mobile user experience, user expectations have shifted, too. When web design companies were just becoming familiar with designing for mobile platforms, amazing mobile experiences were few and far between. But as the industry matured, best practices were developed and consumers became less forgiving. Every time a visitor interacts with an elegant, polished mobile experience, the bar is set a little higher.
Omni-Channel Experiences
The process of making a purchase is much more than the actual transaction – it's an entire series of decisions that can be traced back to a need. But this purchase process does not always take place on a single platform. Customers often switch devices throughout the buying decision process, choosing the device they are most comfortable with at that moment. They want to be able to transition seamlessly from mobile, to desktop, and back again as they move towards a purchase.
Today, users expect smooth and understandable mobile-friendly websites that are just as powerful as their desktop counterparts. They expect to be able to interact with your brand on mobile, and then switch to their desktop without skipping a beat. In addition, the consequences for not meeting these bigger expectations can have a huge impact on brand perception. Further research from Google finds that only 9% of visitors will stay on a mobile site if their needs aren't met, and 29% of visitors will immediately leave and go to another company's site to find what they need.
How Are You Missing Out?
How much of an impact does this really represent? What does this mean for the bottom line? We can quantify this boost by looking at real data for a few of our clients – an e-Commerce website, and a lead generation website. With a new responsive web design, we can expect the site to retain new mobile visitors much better – that is, instead of leaving the site immediately, new visitors using mobile devices will continue to use the site and we can expect performance similar to desktop.
Estimated Lost Leads & Revenue
By multiplying the actual number of NEW mobile users by the average conversion rate and transaction value, we can see just how much these sites are missing out on:
eCommerce: 32% increase in e-Commerce transactions (revenue), or an average of just over $38,000 / month!
Lead Generation: 30% increase in leads
Estimated Lost Leads & Revenue (Conservative)
What if the performance is NOT similar to desktop? To be conservative, let's say we get just HALF of the new leads or transactions we expect, instead:
eCommerce: more than a 16% increase in transactions, or just over $19,000 / month.
Lead Generation: 15% increase in leads
These conservative estimates don't even account for all the other additional improvements that are likely to occur with a redesign which would push the conversion rate even higher. With these kinds of results, most major website upgrades have the potential to pay for themselves in less than 3 months.
Next Steps: See for Yourself
Even organizations that currently support mobile users can see a big increase in leads with a more robust mobile implementation. If your site doesn't currently support mobile visitors, or your current mobile website experience doesn't measure up to the desktop one, you should take a closer look.
Mobile-Friendly Test – For starters, try using Google's Mobile-Friendly test. This simple tool analyzes your website and highlights some key issues to address. Most of the time, if your site fails the test it will be more cost-effective to redesign your site so you can take advantage of additional ways to increase leads and revenue.
Website Assessment – Contact a website design company and ask them what they think. Depending on your site, a skilled digital marketing expert may be able to use your Google Analytics data to provide you with strong evidence. This should paint a clear picture of what your organization stands to gain with an upgrade.
If you have any questions about the information in this article, or you are wondering about your own site, please reach out to us! Use the form below to get in touch and we'll get back to you right away. Otherwise, sign up for our newsletter to receive updates about articles like these.