2018: A Year In Review
Here at Plaudit Design, we use data every day to help guide decisions and to improve the work we do. So this year, we wanted to look inward and see what goes into making great websites and digital marketing for our clients. We analyzed all kinds of data from the last year – from projects and designs to coffee consumption – and we found some interesting stuff! Join us for a quick look back on 2018!

What It Takes
Our experienced team has been creating websites for both local and national organizations for over 20 years, and we know that creating a successful website takes a lot more than business acumen and technical know-how. We wanted to dig a little deeper to see what ELSE goes into it – maybe we can discover the "secret sauce!" First, we looked back on the year to take a closer look at what fuels the team and keeps us creating.
It all starts with coffee...
As almost every working professional knows, coffee is the lifeblood that fuels the dreams of champions. So we wanted to see just how much coffee our team managed to consume throughout the 2018 year.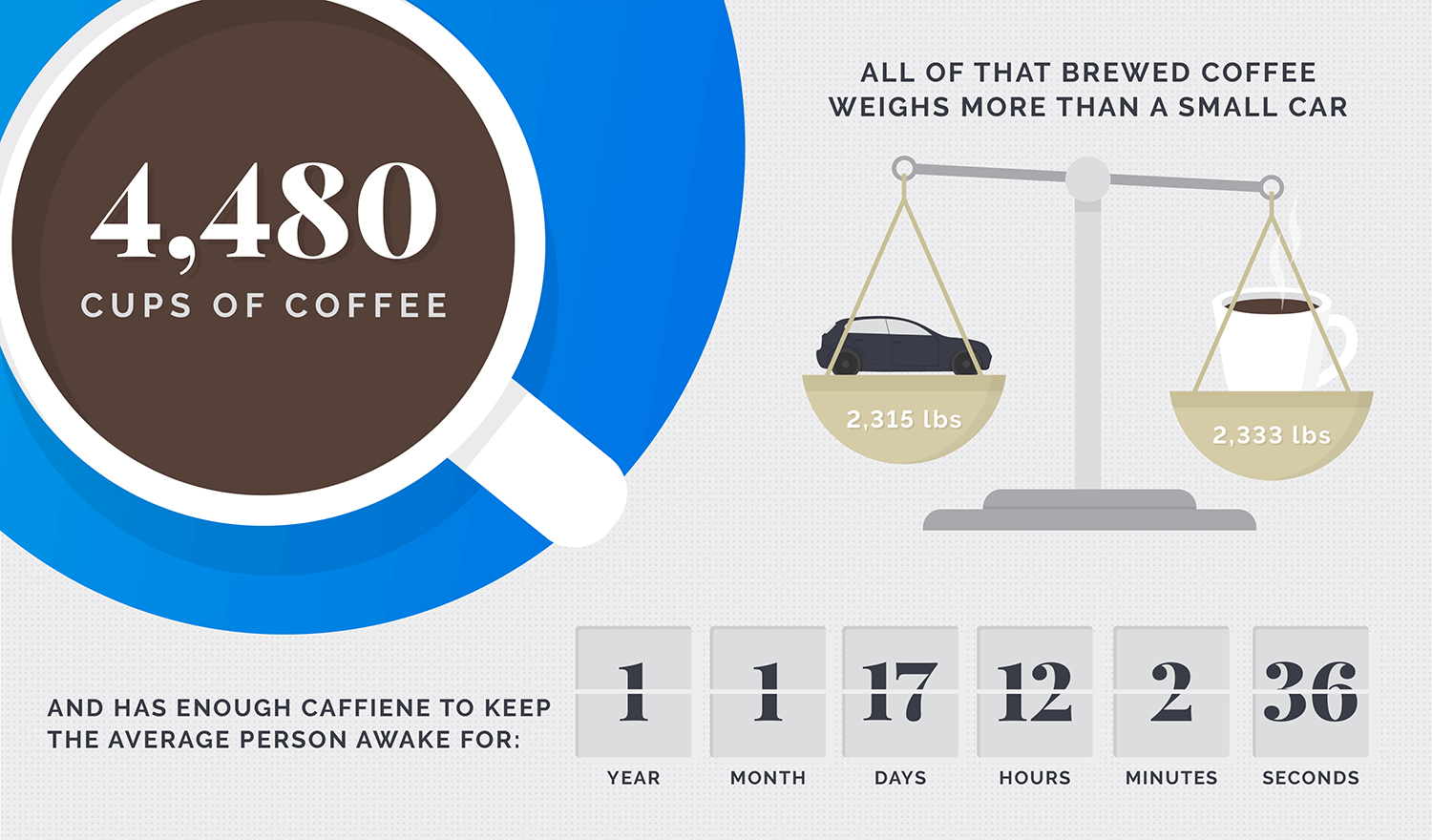 Fueling Productivity
Every other week, the Plaudit Design team gathers together to enjoy a nutritious and delicious meal from a local eatery. The wide variety of cuisines represented this year certainly highlights the diverse tastes and preferences across the team!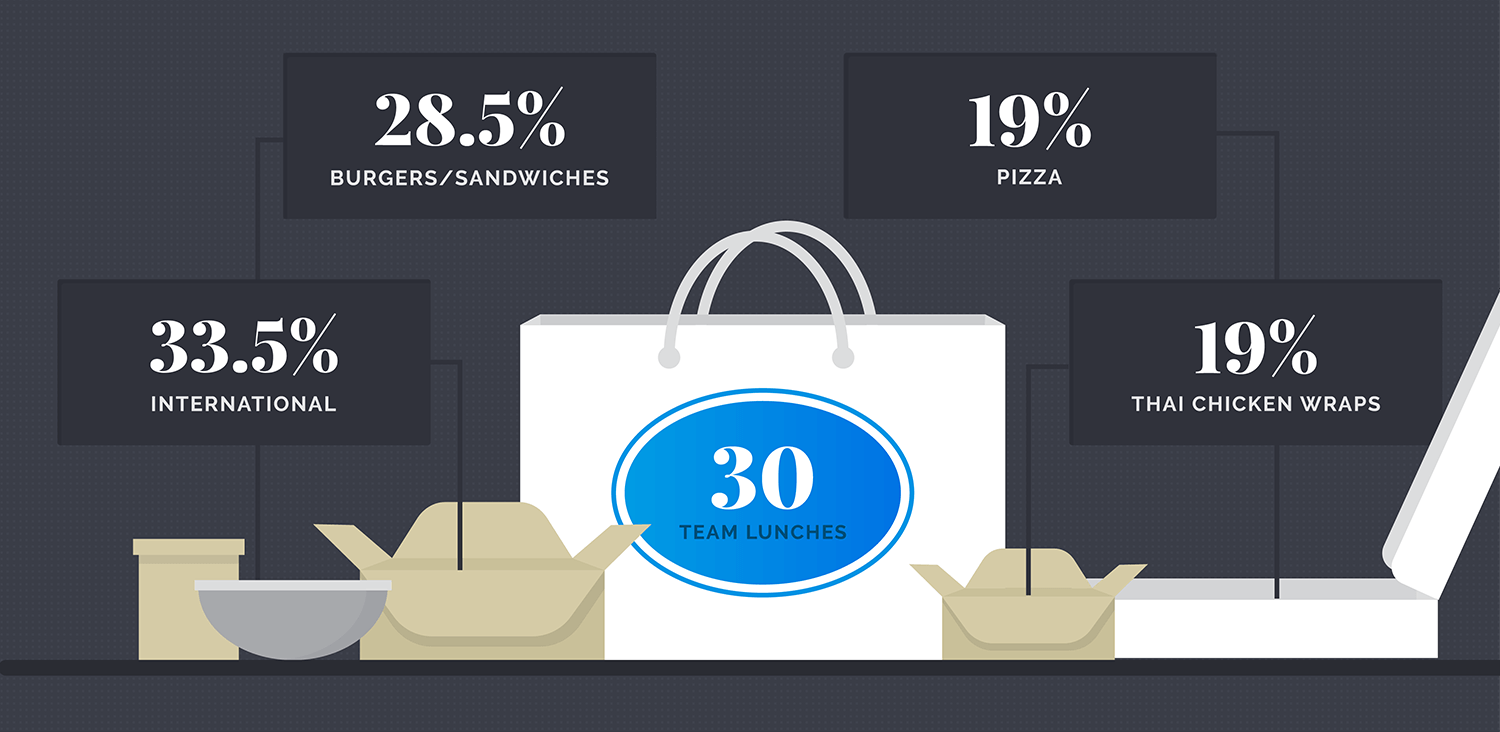 Investing in Collaboration
Spending time in meetings is a necessary reality, especially when our work heavily relies on collaboration with clients and each other. We compiled data from various sources to see just how many meetings we had, and how much time we spent in those meetings.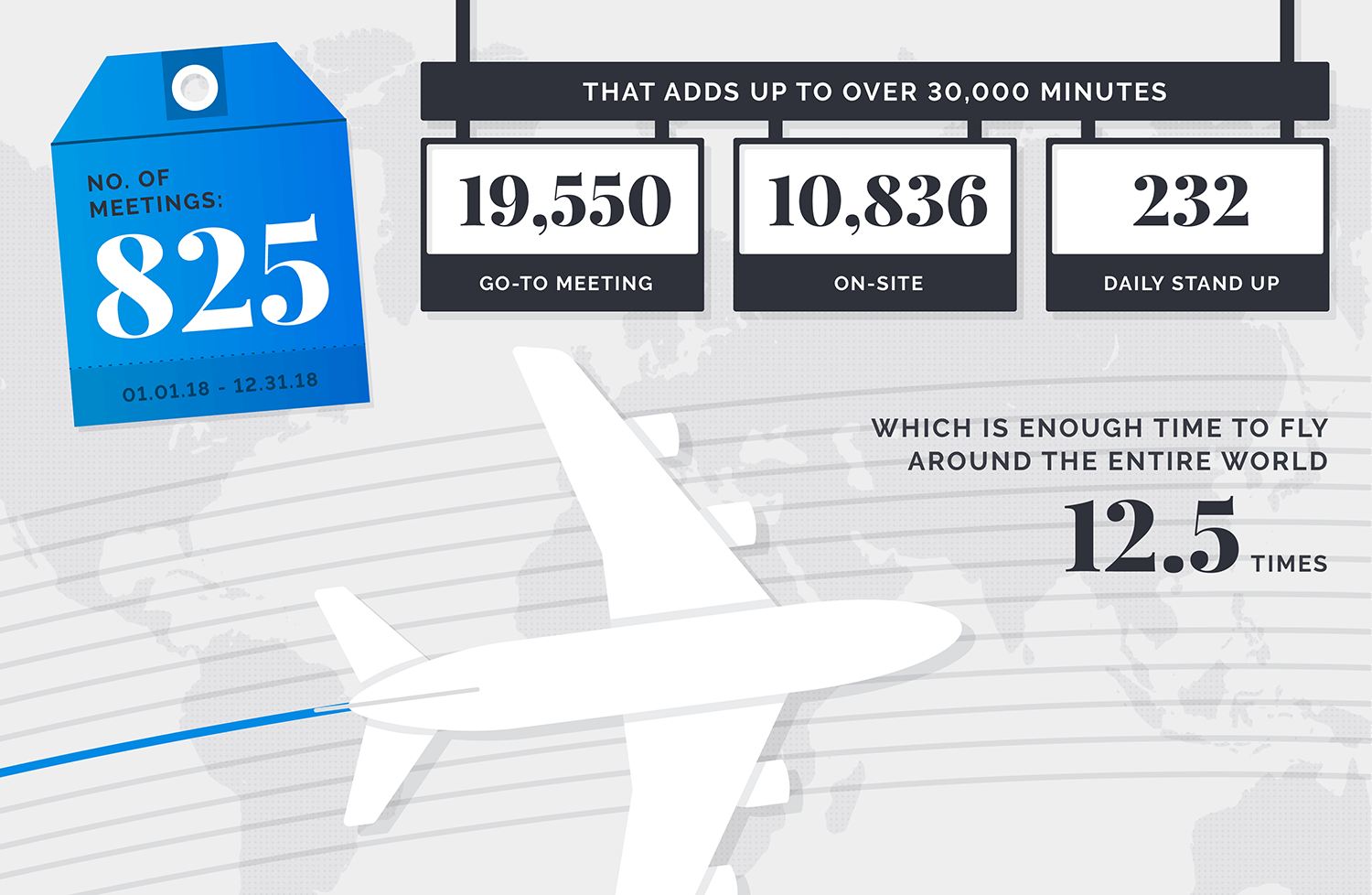 What It Makes
So what does all this mean? We ran the numbers and found that our team could be described as one of the most efficient ways to convert coffee, sandwiches, pizza, and burritos into amazing digital marketing! In 2018, the Plaudit Design team created a TON of websites, digital marketing, and more so let's dive in and see what we've been working on.
Projects and Productivity
Throughout the year, we worked on hundreds of projects to help businesses get more value out of their digital marketing. We designed and developed brand new websites, enhanced and improved others, and even worked on branding and collateral pieces. With over 1,100 unique designs, 2018 was quite the year!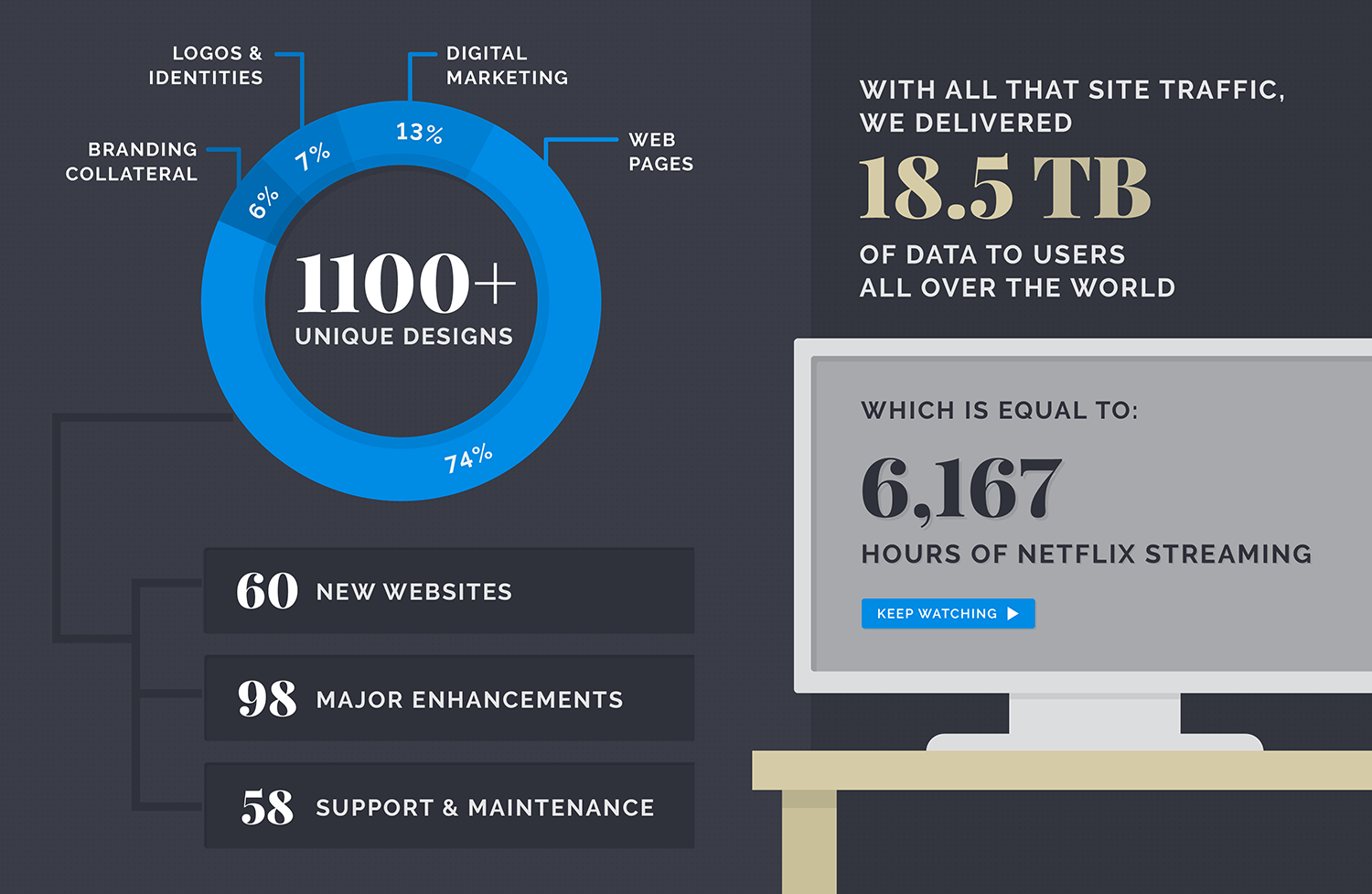 Stay Up-To-Date
For updates in 2019, including our latest articles and what we're up to, make sure to subscribe to our email newsletter. Each issue of the newsletter typically includes a new article from our blog, a project spotlight, and a Plaudit News update. We usually send one out every 3-4 weeks, so we won't flood your inbox with emails. Sign up below!